Kingsley Field
Klamath Falls, Oregon
The Church is center, the bowling alley is on the right.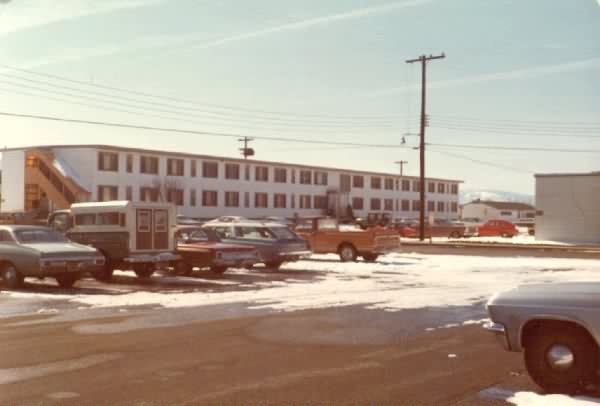 Here's the enlisted barracks for Keno and the 318th, my room was the second from the left, on the top floor for about two years, and seventh room from the left for about a year before that. Each airman was given a room, and you shared a bath with another. Or, you could get together with another person, and share four rooms! (two bedrooms, and two living rooms). I decided I could barely keep one clean thankyou. These buildings were condemned for occupancy in 1972.
You can see Hamaker Mountain and Keno Air Force Station in the background at the end of the building, with its snow-capped peak. The radar site is 25 miles by road. We met right here to catch the bus, and then we headed over to Highway 97, and across State 66 to Keno, which took us to the base of Hamaker.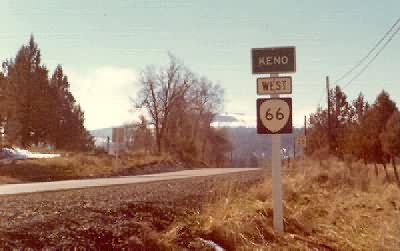 The Hamaker road was a switchback of 10 miles, so that any steep climb could be avoided. The Hamaker road was also used for the Keno Hill Climb SCCA race, and was the starting point for many four-wheel drive sports in its valleys. The only thing I remember in Keno, was a filling station and a bar, but I may have forgotten some finer points. Mostly I never stopped.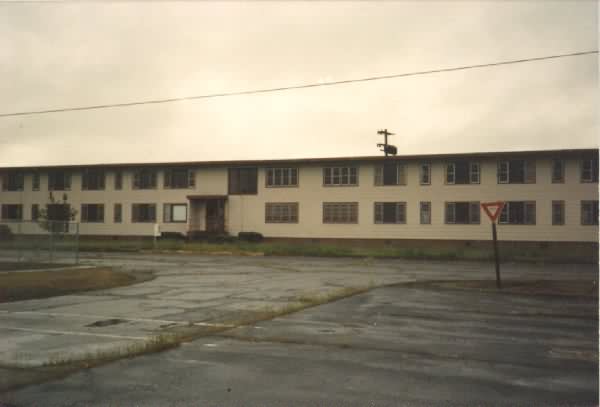 Here's the barracks in the late 80's. The gate guard said the buildings were being used for drug raid practice by the DEA or some such (what a waste). I was really surprised to see these buildings still standing, as while I was stationed here, they kept tearing down buildings and planting more lawn.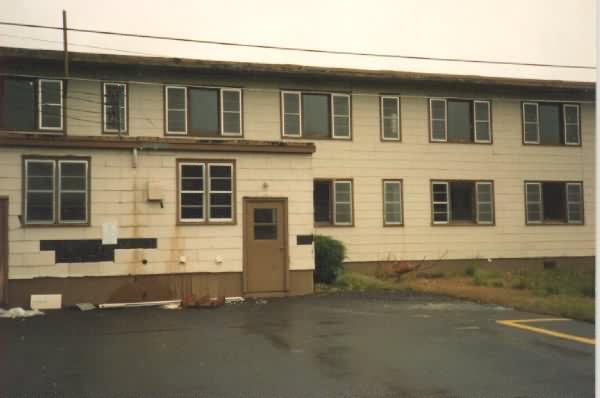 Here's the back of the building, where I spent many days washing my car, or cleaning the First Sergeants mops.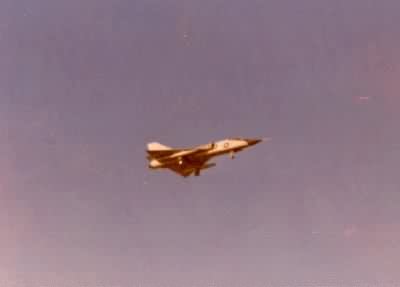 F-106 Interceptors were state of the art in 1973.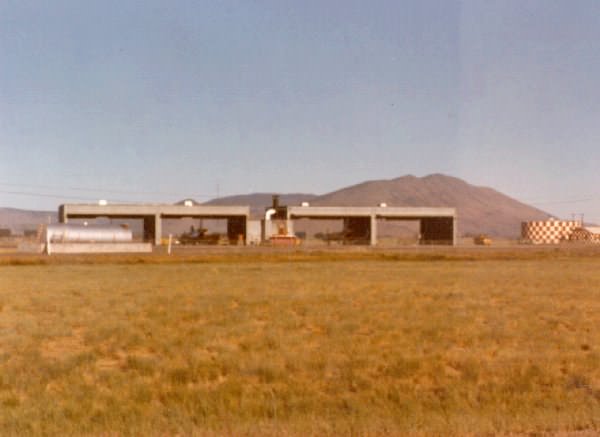 Here's the F-106 Alert barn at the north end of the runway.