Recent Photos of Tierra del Sol, GFA CA
The Air Force terminated the ownership of the site by transferring the parcel to the state of California on 3 June 1963, via quit claim deed. The new owner, California Division of Forestry (now California Department of Forestry and Fire Fighting or CAL FIRE), currently uses the main building as a fire station (named White Star Fire Station). The land is presently used as a fire station. The building, concrete walks, access road and tower foundation are still present, based on a site visit on 7 December 1987.
Below are two recent photos of the former gap-filler radar building, now fire station, courtesy of Google Street View:
.
.
looking southwest
.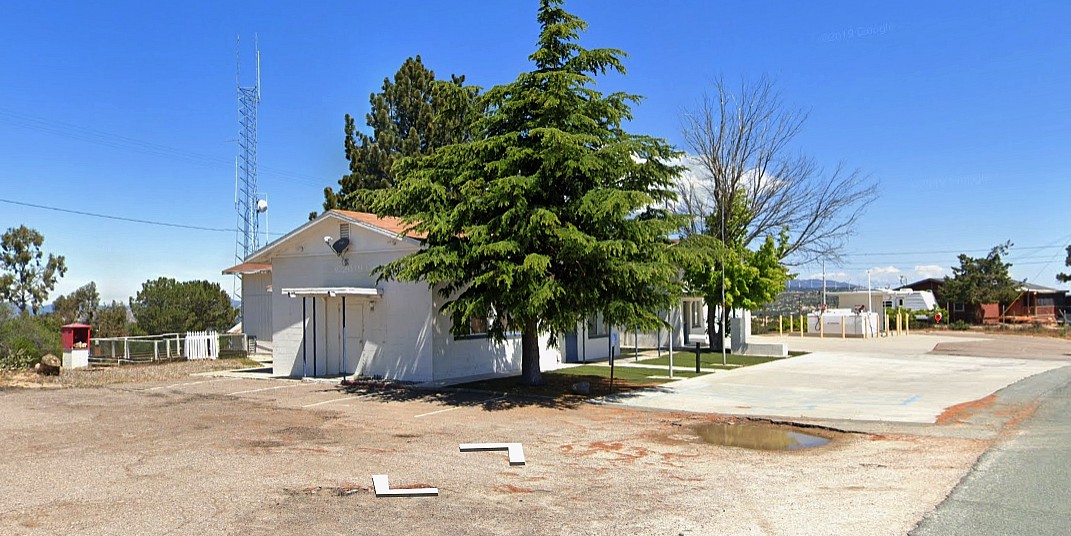 .
looking north-northwest