Recent Photos of Saratoga Springs AFS, NY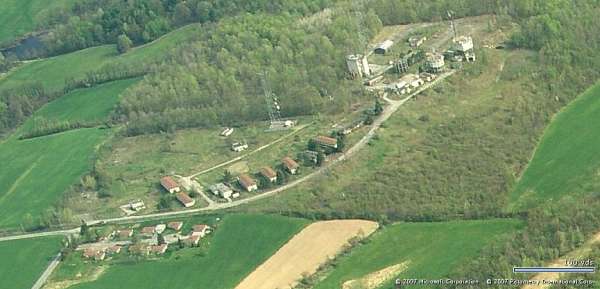 Looking North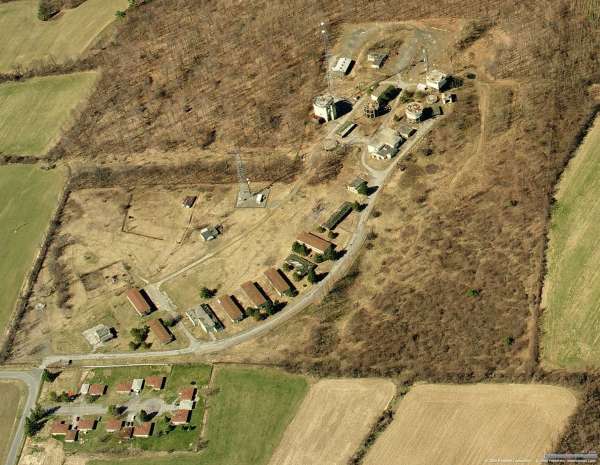 Looking North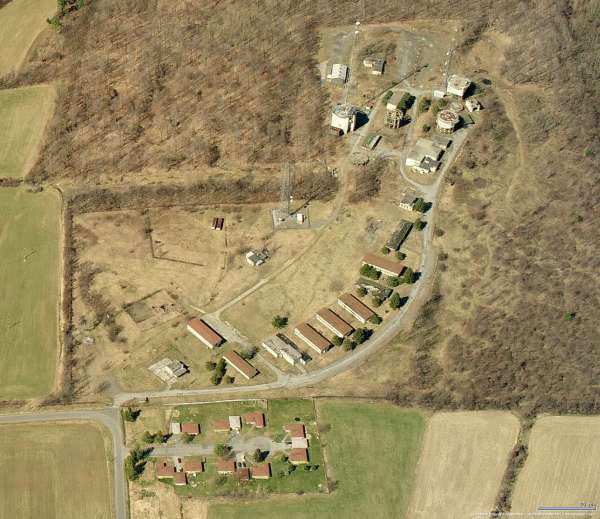 Looking North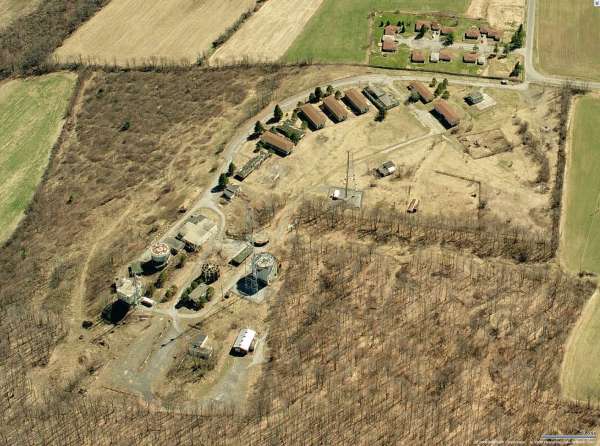 Looking South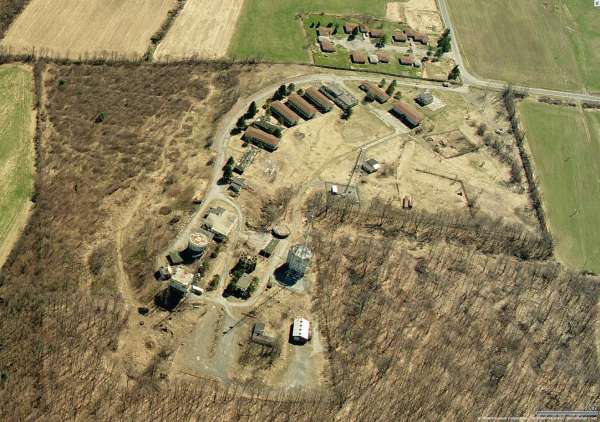 Looking South
---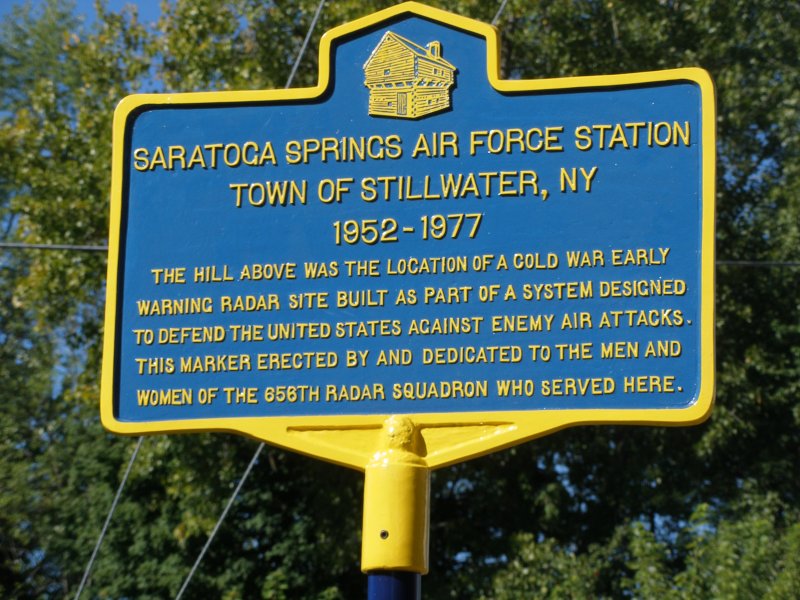 Sign erected for the 2015 Reunion
Contributed by John Tianen
Marker dedication video: https://www.youtube.com/watch?v=CmyaRqxwfZI
---------------------------------------------------------------------------------------------------------------------------------------------------------------------------
The following photo from January 2018 was contributed by Mark Foster
---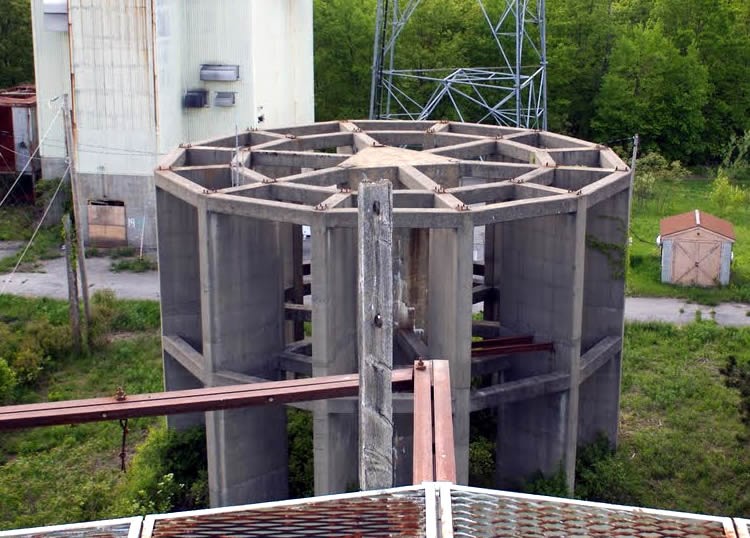 source: http://www.vizettes.com/kt/upstateny-history/images/safb/safb.jpg
---
2011 photo contributed by Bob Eastman, who writes:
The shot, looking northeast, was taken from the road outside the main entrance. The gate shack is on the lower right, and the Motor Pool building is in the center. I am a commercial photographer, and I was recently out testing a new 60` pneumatic mast that I recently acquired. I`m sure it would have not been looked on kindly if I parked my SUV in front of the entrance, extended a 60` mast with a camera mounted to the top, and started taking pictures of the base when it was still in operation! The day I took this photograph, the only interest I generated were a few stares from some of the inhabitants of the former base housing, which is just out of frame to the right.
---
May 2008 photos contributed by Bob Eastman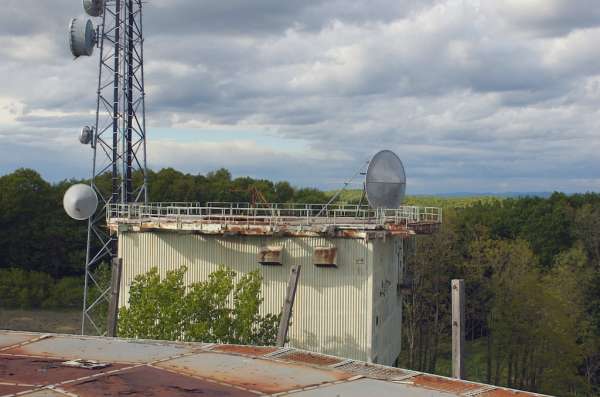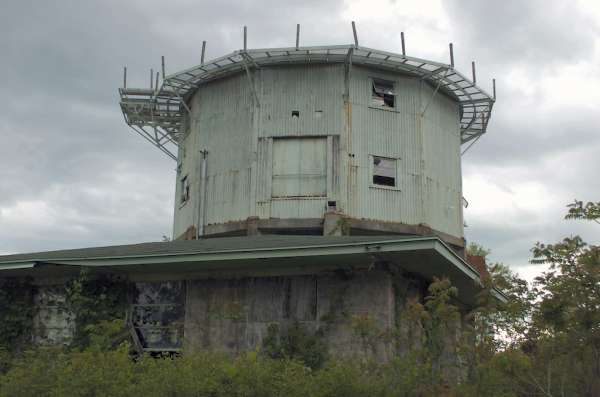 ---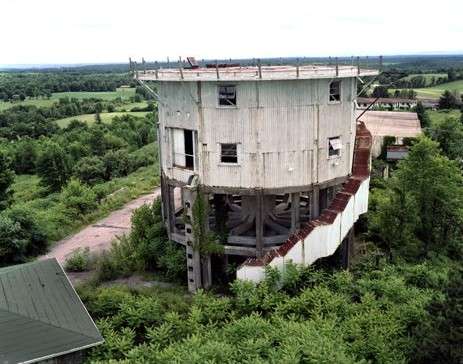 Photo source: http://windarticle.blogspot.com/2007_07_01_archive.html
This photo of the former AN/FPS-6 height-finder radar tower was apparently taken from the antenna deck of the old AN/FPS-26A height-finder radar tower (looking south-southwest). The Operations building is seen just beyond, and several barracks are visible in the distance.
---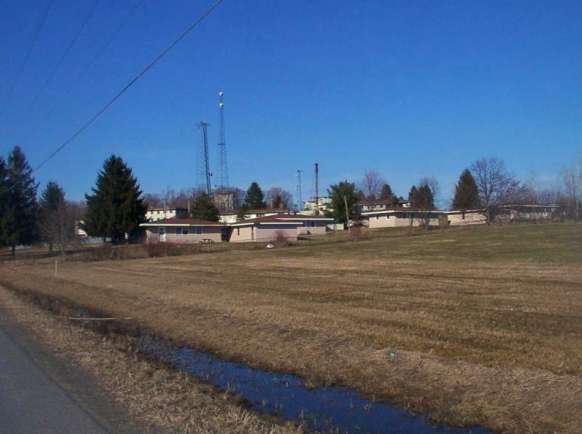 Source: Community Webshots, http://outdoors.webshots.com/photo/1068557767026531711bxpVwv
---
Photo source: http://www.rpi.edu/~pickem/Files/Brownfield/Saratoga%20Radar%20Base/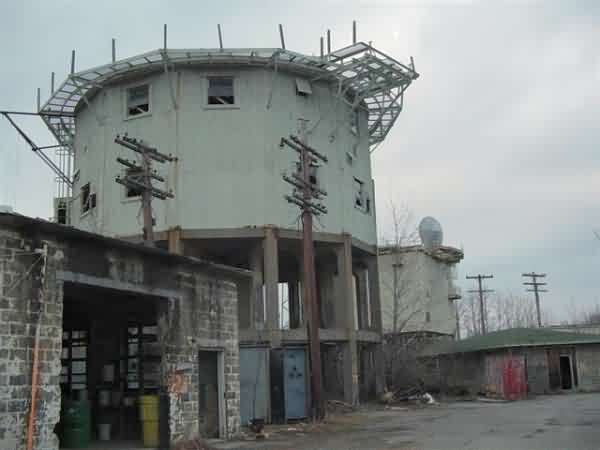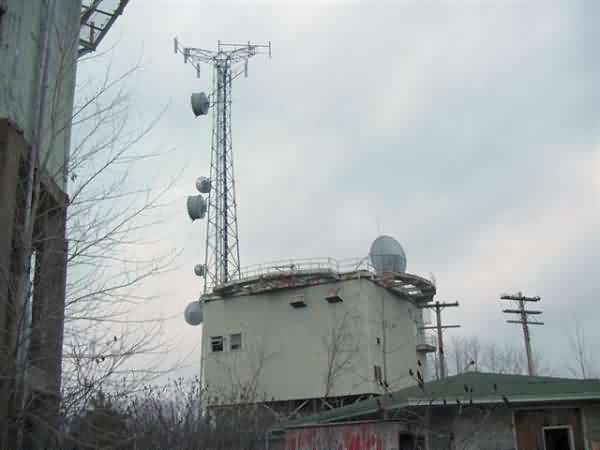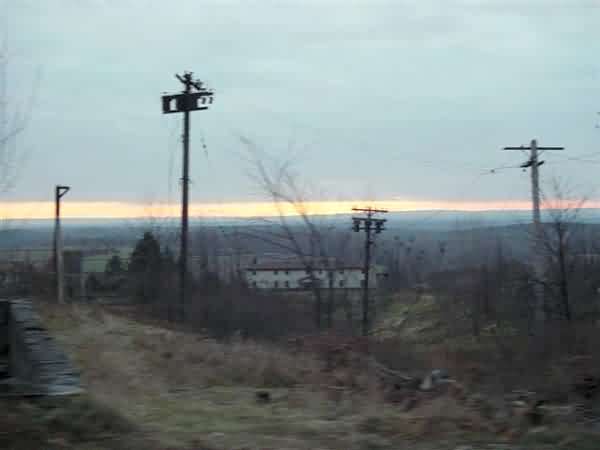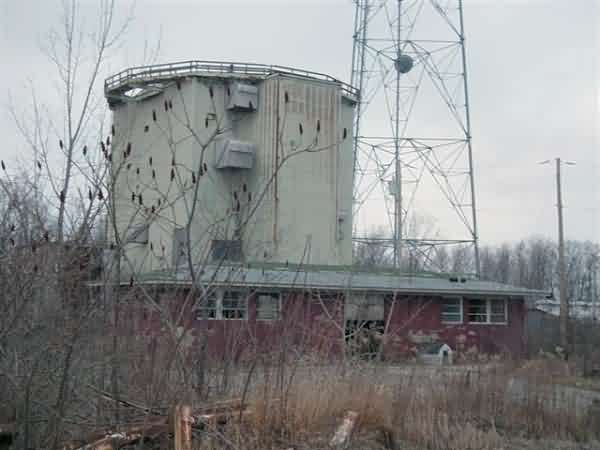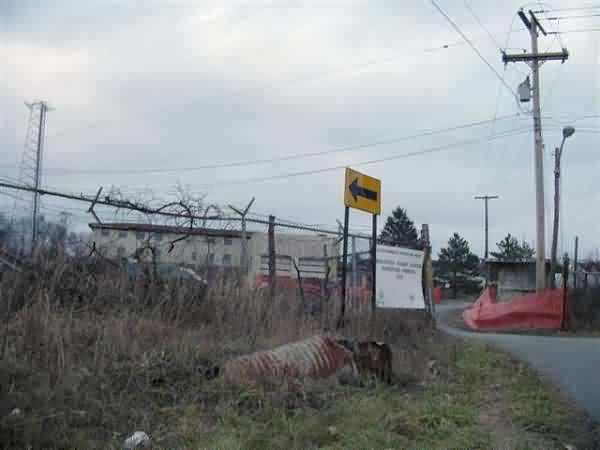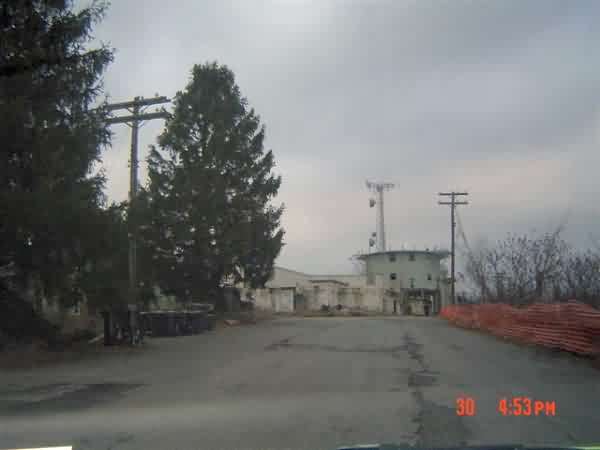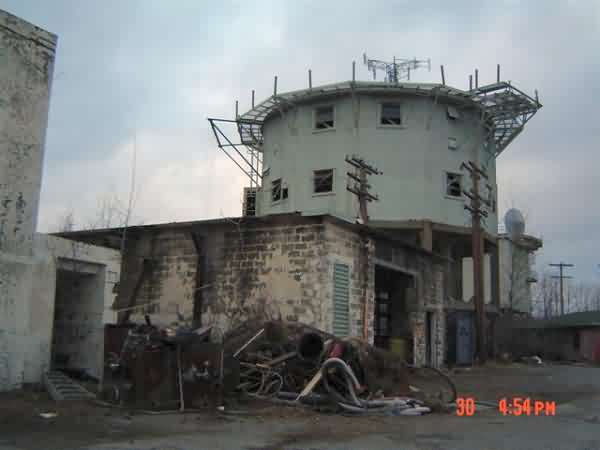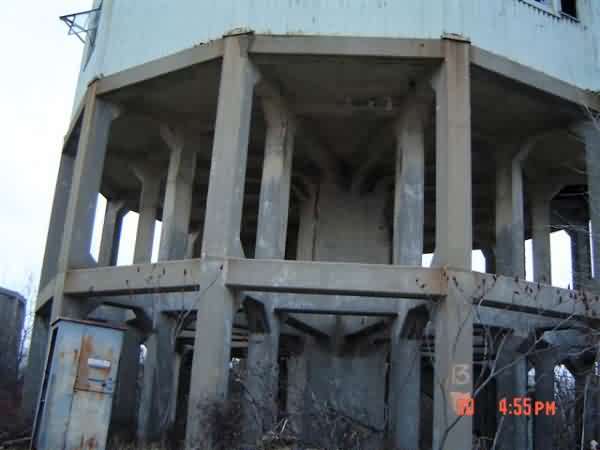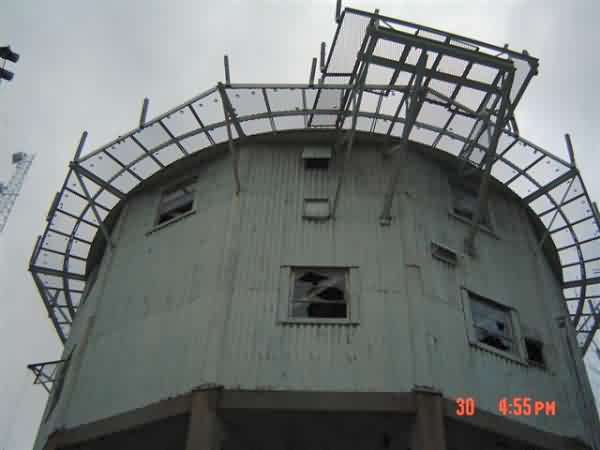 ---
September, 2003 photos contributed by Jack Kerr
Jack writes:
Visited 656th on September 18th. For years had not been able to get access to site. Arrived at site and gate was unlocked. Entered gate and saw two men studying a chart. Told them that I had been stationed at 656th 1958-1961. They were EPA people and were trying to locate all fuel tanks and electrical transformers to remove them. Asked if I knew about any underground fuel tanks. I was unable to help them. They said I could visit any where on site I wished. Took a lot of pictures and went in a few buildings. Some of the towers were built after my time and this old T-2 guy couldn`t identify them. All so I don`t remember the underground shelter being there. Condition sad to see. As you can see in one picture hay is being stored in Operations building.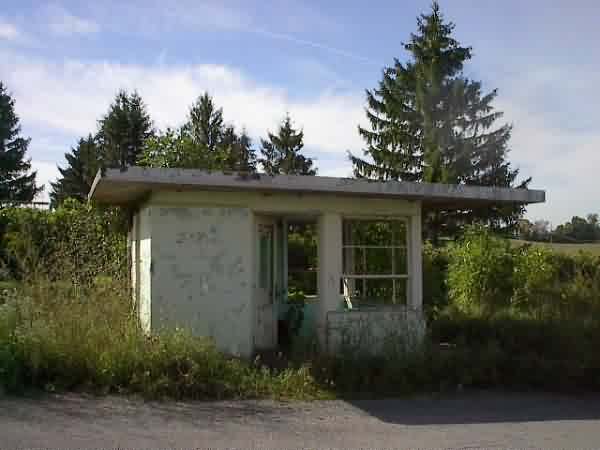 Gate Shack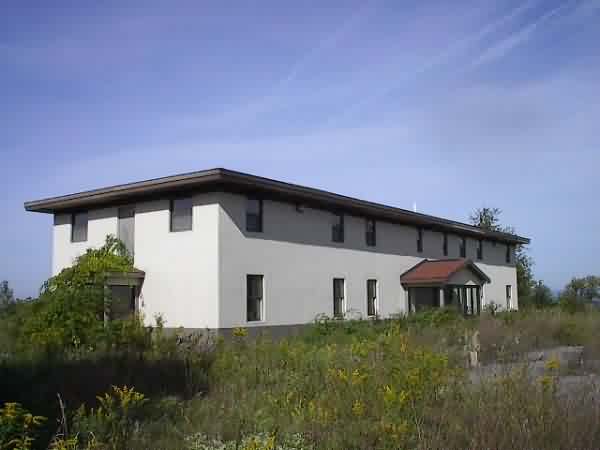 A Barracks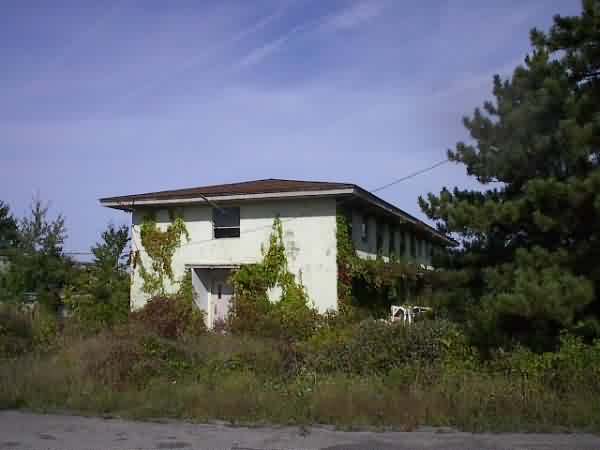 B Barracks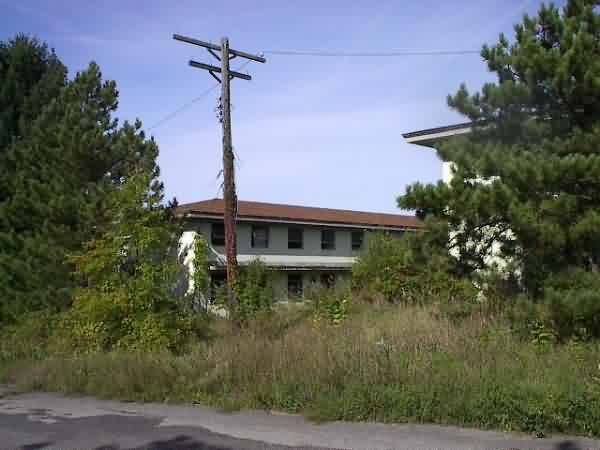 C Barracks
NCO & D Barracks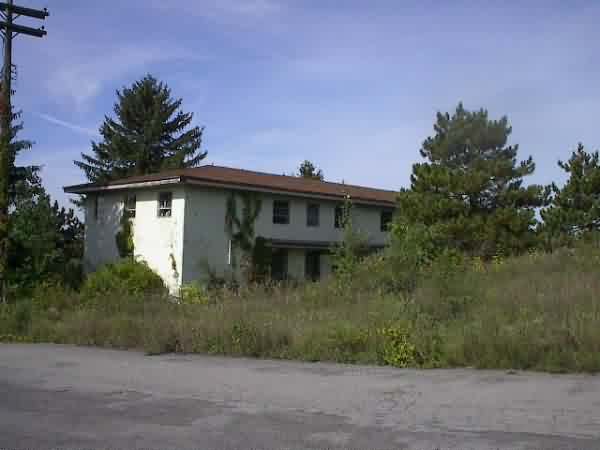 BOQ & Dispensary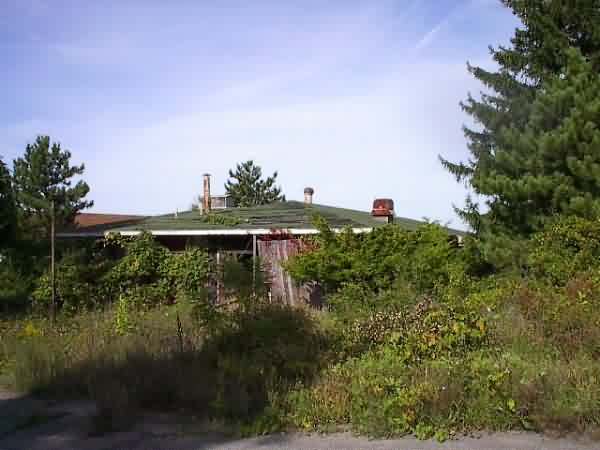 Dining Hall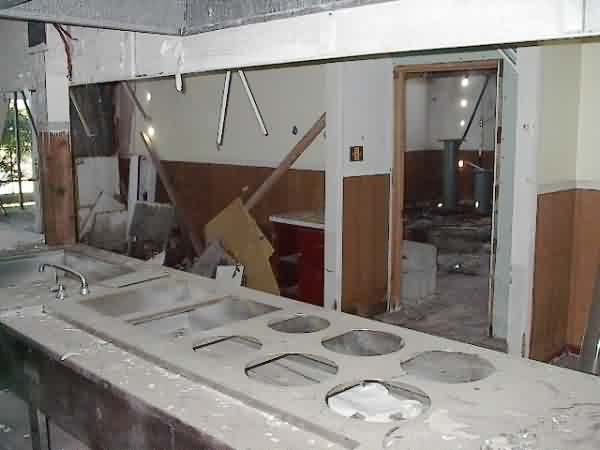 Mess Hall Serving Line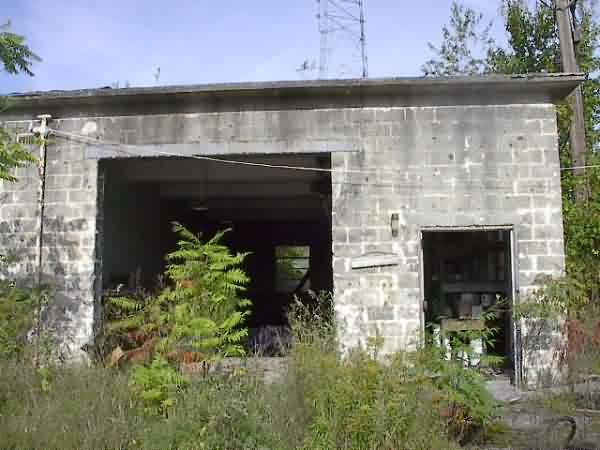 Diesel Plant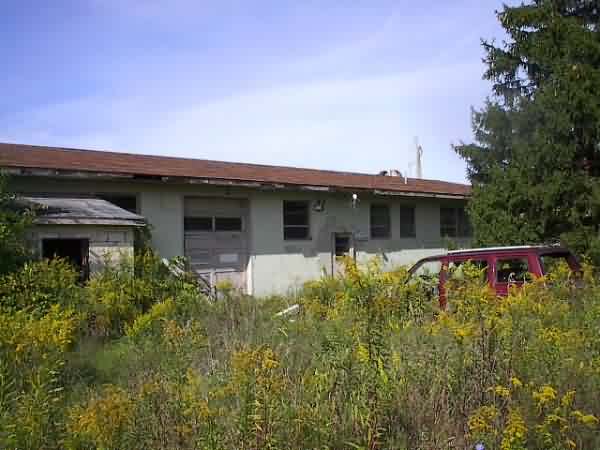 Civil Engineering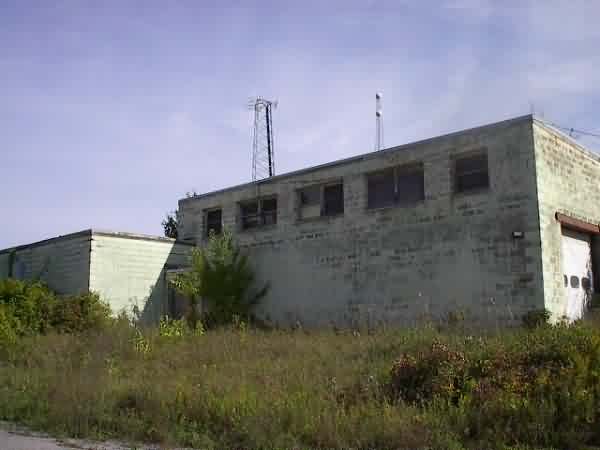 NCO Club & Gym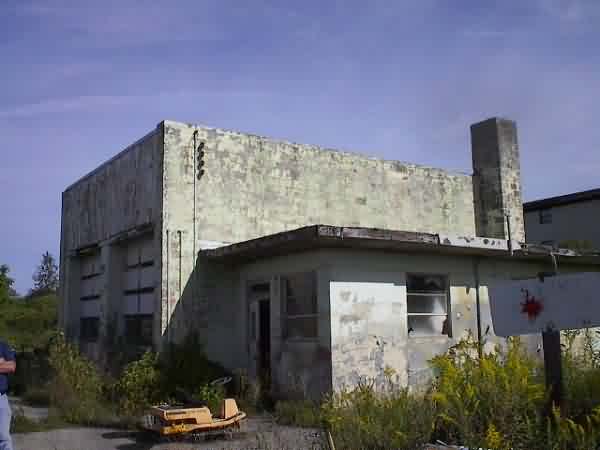 Motor Pool
Tech Supply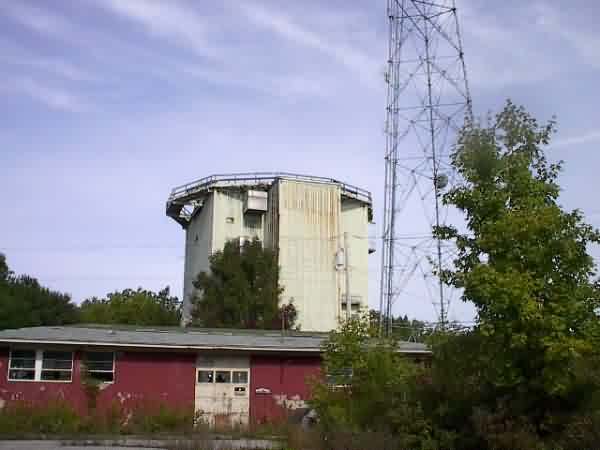 Tech Supply
Orderly Room & Unit Supply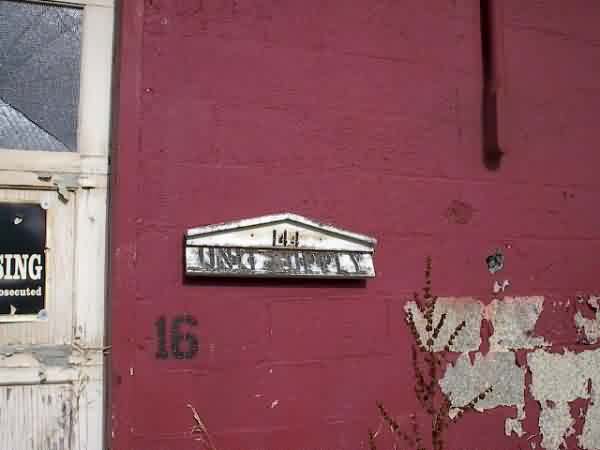 Unit Supply
Central Heating Plant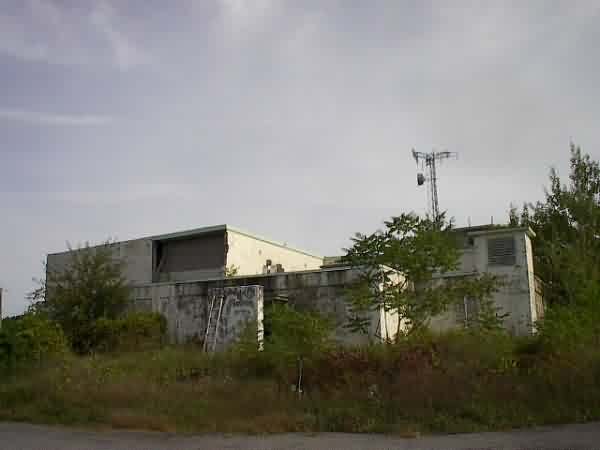 Operations Building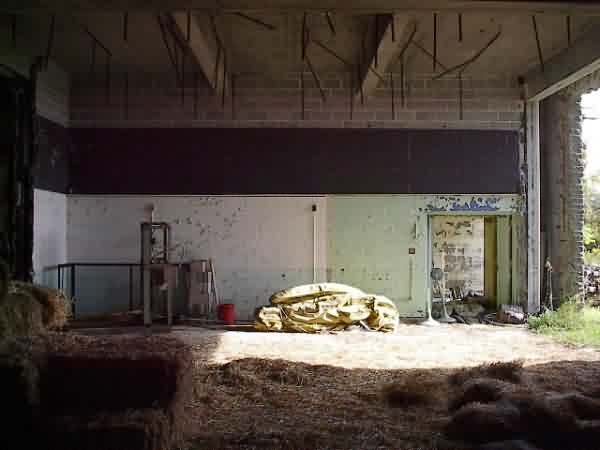 Ops, Plotting Board Area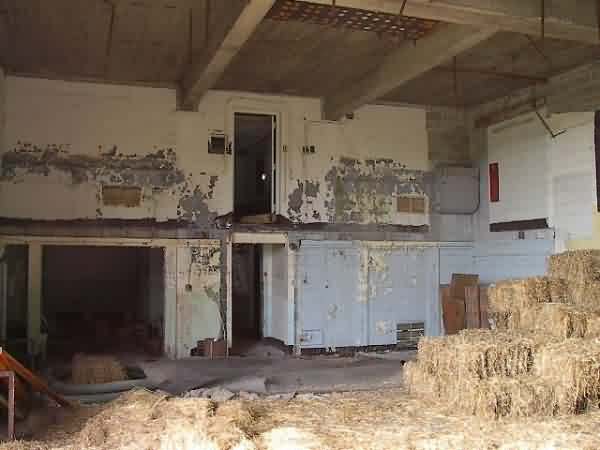 Ops, Scope Dais Area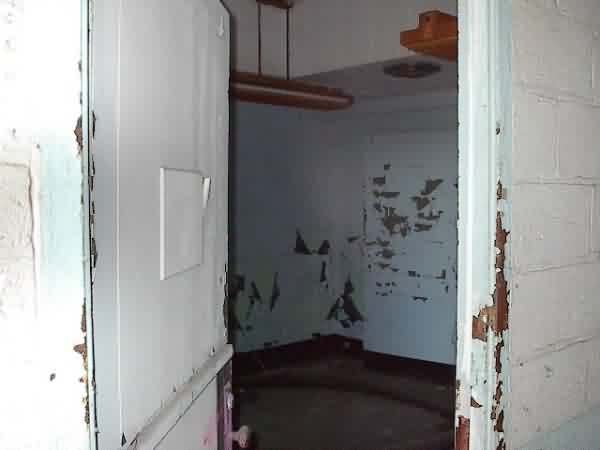 Comm Center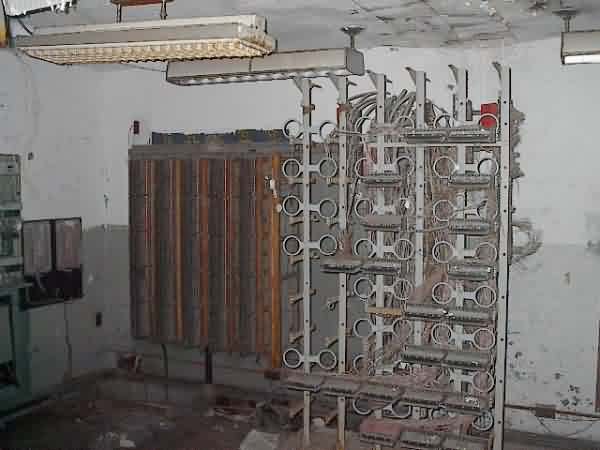 Telephone Equipment Room
Radar Maintenance, FPS-6 Control Room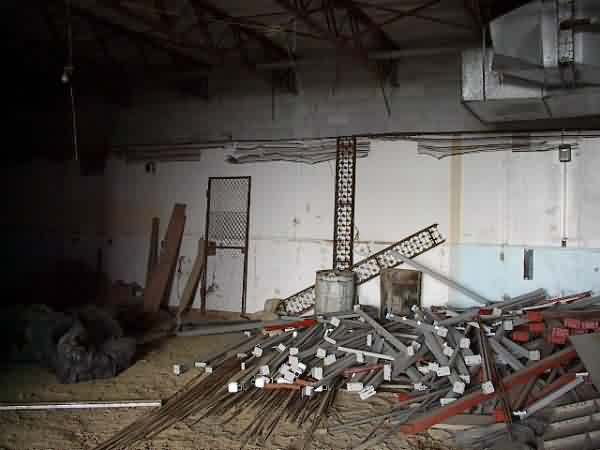 Computer Room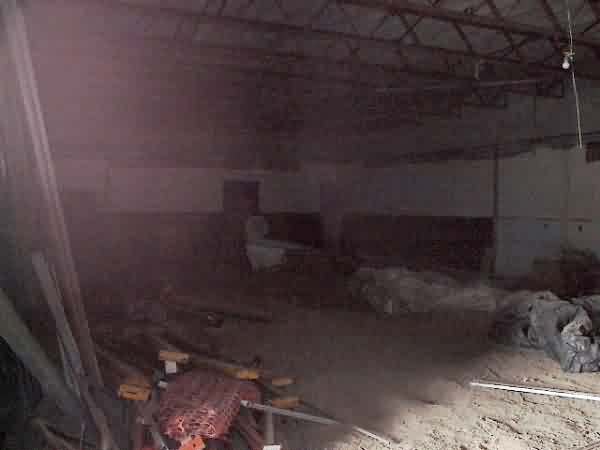 Computer Room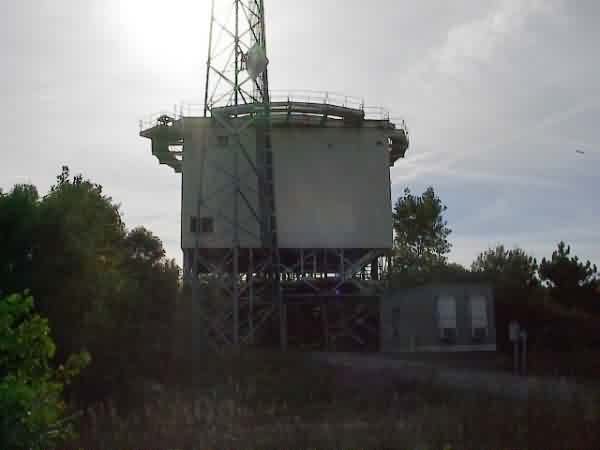 FPS-26 Tower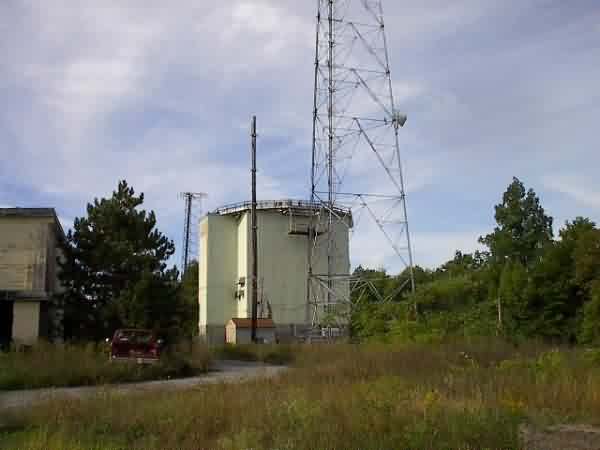 FPS-27 Tower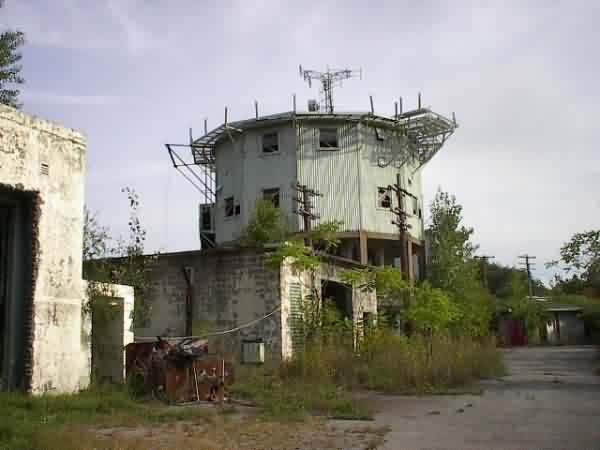 FPS-20 and FPS-6 Towers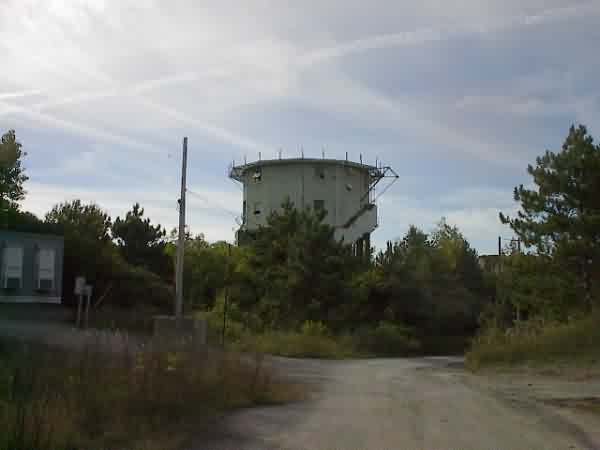 FPS-6 Tower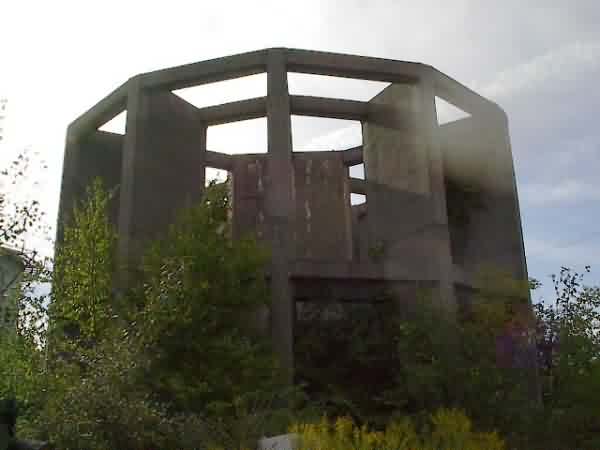 FPS-6 #2 Tower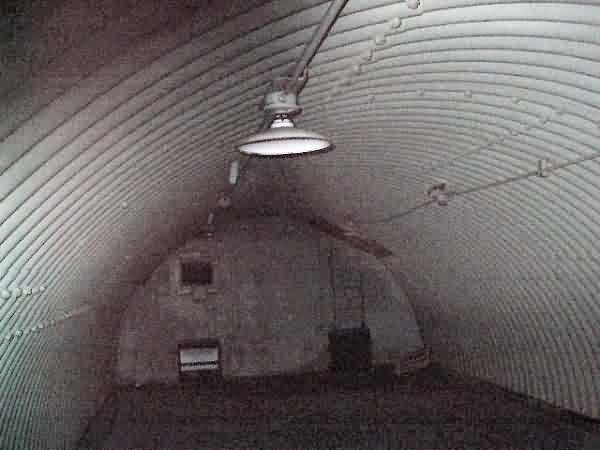 Shelter Interior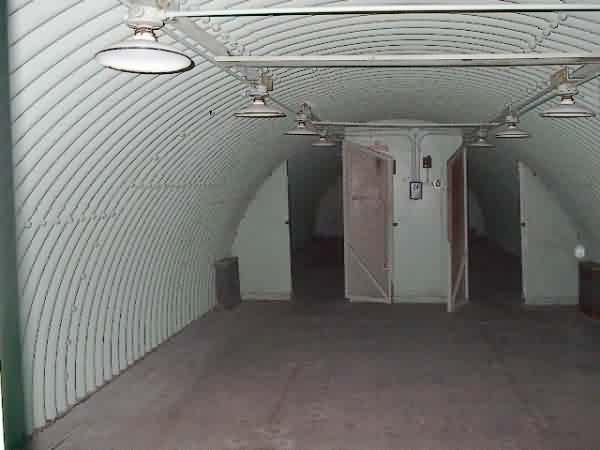 Shelter Interior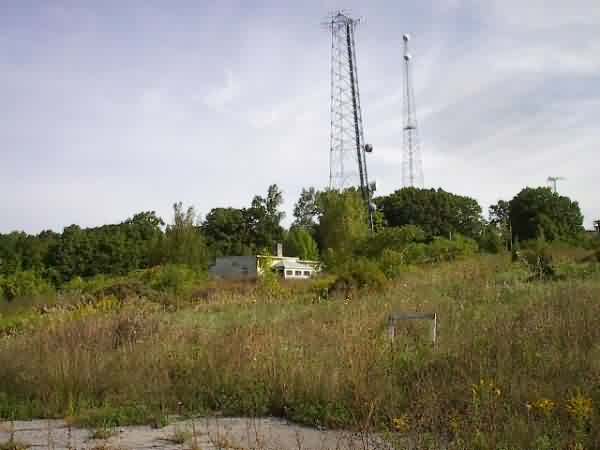 Receiver Site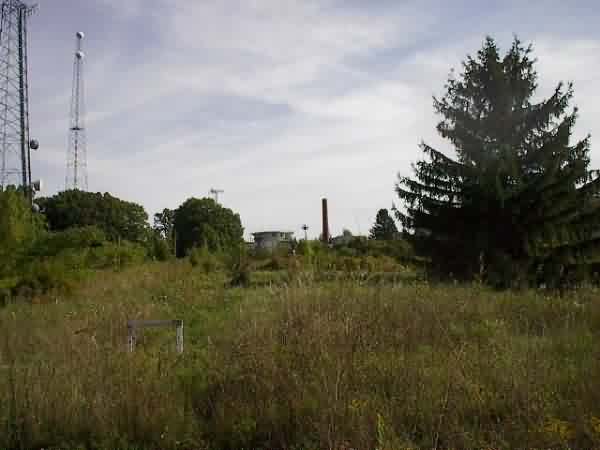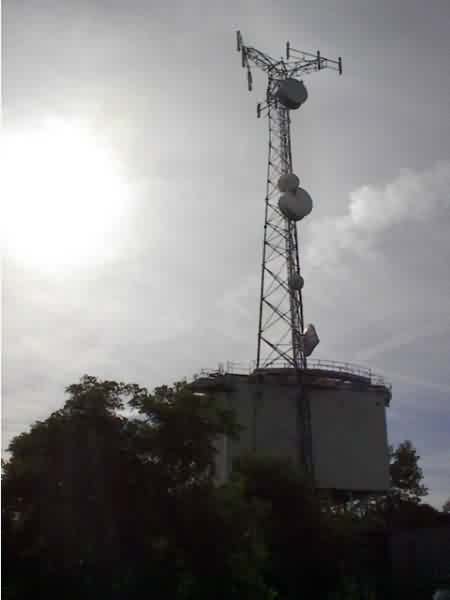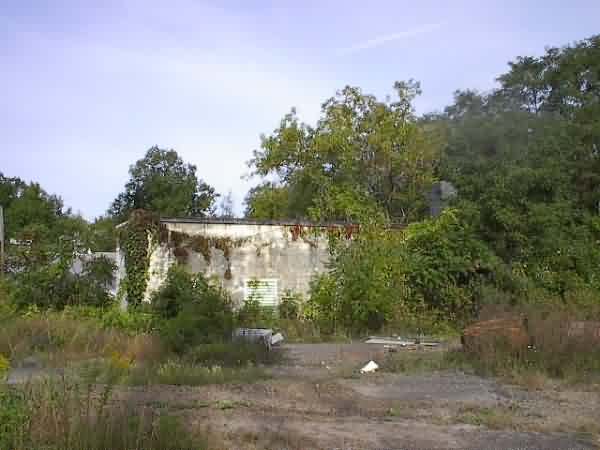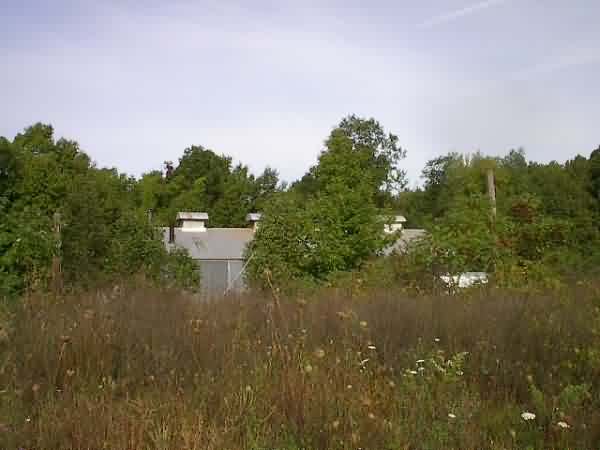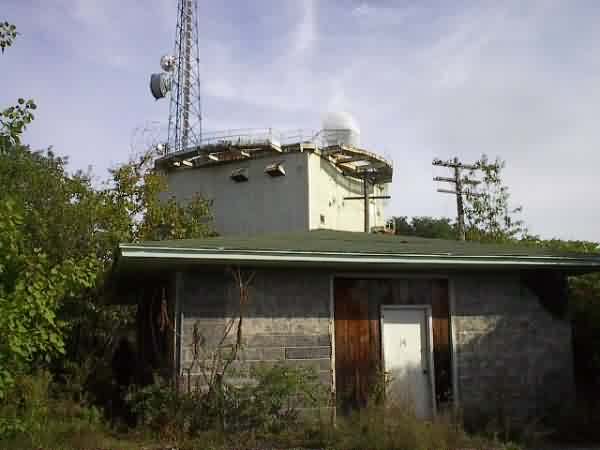 ---
Summer 1998 photos and notes by John Tianen
Email: John.Tianen@carrier.utc.com
| | |
| --- | --- |
| This shows the guard shack at the entrance to Saratoga AFS. I shot it through the fence. In the background on the left is the motor pool building. I can strongly relate to this photo. When I was first assigned to Saratoga, my security clearance and orders had not arrived which prevented me from working in the secure areas. For about a month I was temporarily assigned to the Air Police with primary duties of manning the main gate. I worked alone most of the time at night and have many interesting stories associated with that job. | |
| This is the remains of the sign where the 656th squadron emblem was displayed just outside the main gate. In the background is the old base housing area which was abandoned for a while. The homes have been sold and are now occupied. They`re rather run down but look much the same as they did over 30 years ago except the trees are fully grown. | |
| A view of the site shot from the northeast. Visible right to left is the FPS-26 tower, FPS-65 tower and (barely visible) the FPS-27 tower which is almost directly below the tall microwave relay tower. The FPS-65 tower is where I first worked. I stood in a door looking toward where I took this photo when I heard that Kennedy had been assassinated. When the `65 was shut down and replaced by the FPS-27, I worked on it for a few months until the FAA took it over. My last few months there were spent with the FPS-26 crew. I had hoped to get better photos of the site but there are no roads close by and the site entrance is locked. | |
| A view of the base housing area. From what I`ve determined, this may be one of the smaller base housing units on a radar site. I believe there is only about a dozen single family houses there. All are currently occupied. | |
| A view of some buildings taken from the base housing area. The building in the center (directly below the tallest tower) is the former enlisted men`s club (NCO Club). It contained a gymnasium which was used for social events, commander`s call, etc. The club also housed the bar. In late 1963, a two lane bowling alley was built on to that building which I was told is still there. To the right of the club is a barracks. The building on the left housed a small BX and a workshop for the civilian maintenance crew. | |
---
The following photos were contributed by Scott Murdock.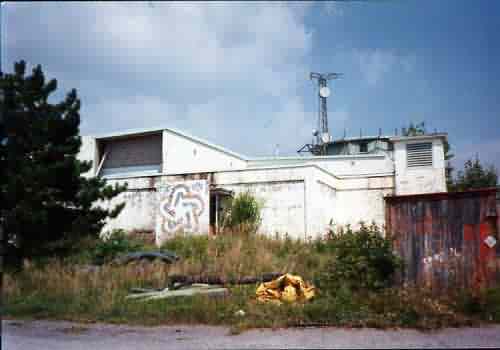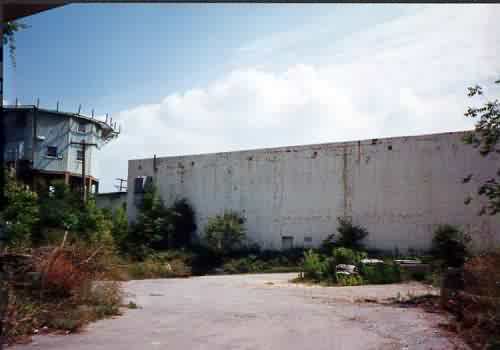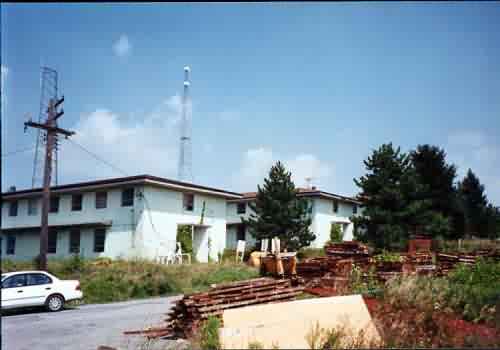 ---
1995 photos contributed by Scott Murdock.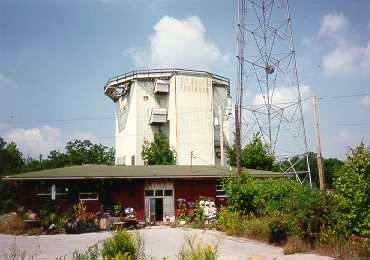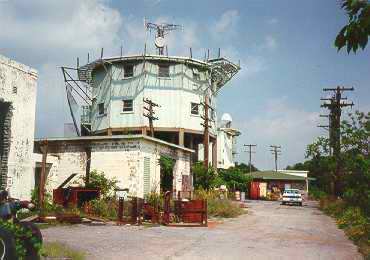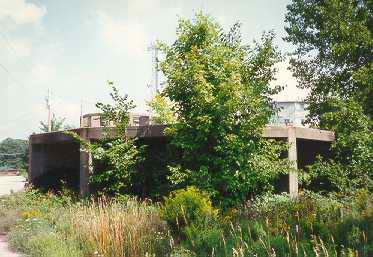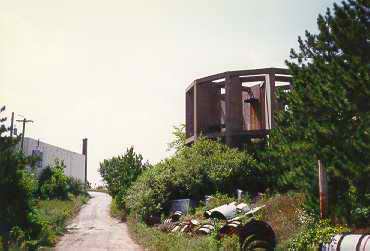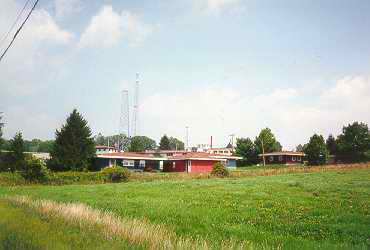 ---
From the web site http://www.capitalgold.org/WQARtowerpic.jpg (Link no longer active)