Recent Photos of Santa Rosa GFA, NM
March 2003
Contibuted by Tom Page, Radomes Staff.
I was in Albuquerque this past week, and I had time also to go by that old radar site. I was able to walk up to the site, and to get some additional, close-up pictures. All photos were taken on Friday, 14 March 2003. The time of day was mid morning.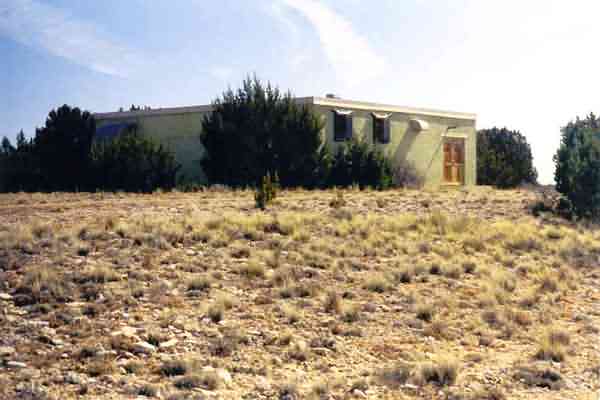 This photo shows the former GFA building, with the radar-equipment section in the front and left, and the diesel-generator section to the right. Overall, the building was in very good shape. [Looking east]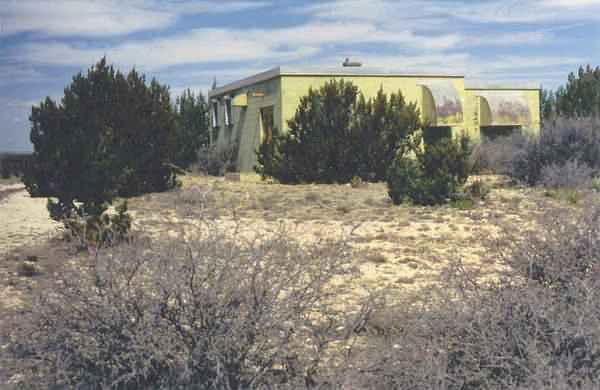 This photo shows the former GFA building from behind the diesel-generator section. The radar-equipment section extends to the right. All three radar-tower footings are extant, and underneath the small cedar trees seen to the far right. [Looking north]
This photo shows the back side of the GFA facility. The diesel-generator section is on the left, and the radar-equipment section is on the right. [Looking west]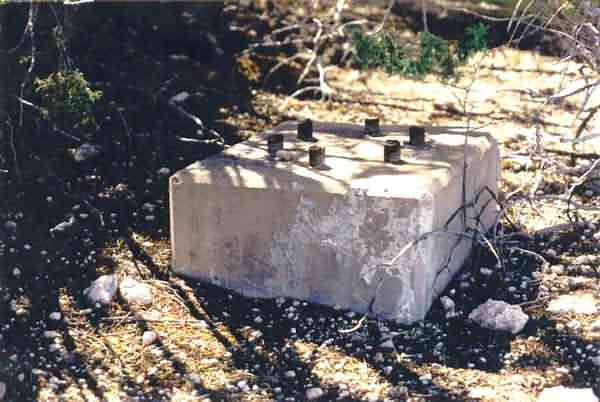 This photo shows one of the three radar tower foundations / footings. The other two were more covered by foliage, and thus much harder to see.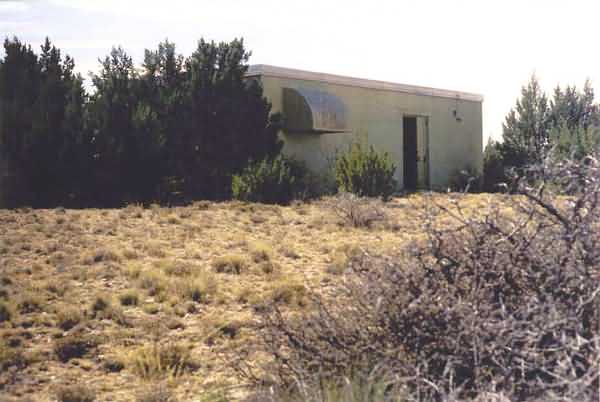 This photo shows the front of the former GFA building. The radar tower stood to the far left. [Looking south]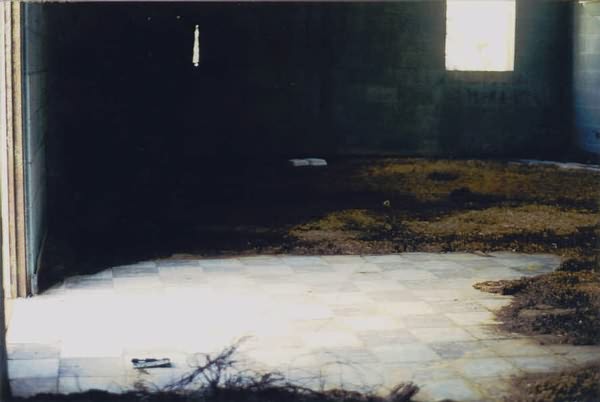 This photo shows the interior of the radar-equipment building, looking toward the radar-tower end of the building. All the original floor tiles appeared to be intact, although much of them were covered by hay and feces. [Looking northeast]
This final photo shows the access road, looking from the radar site down toward the highway (US Rte 54). [Looking northwest]
---
July 2002
Contibuted by Michael Horne
Michael writes:
... Using information from the web site I was able to find and photograph the old Santa Rosa NM Gap-filler radar site building.
I was in somewhat of a hurry so I didn`t go up to the building itself. It is actually quite close to the highway. The old roadbed is gated off but it appears to be quite heavy-duty (maybe originally paved). The views from the place (not in the pics) are quite magnificently scenic!