Pyote AFS, TX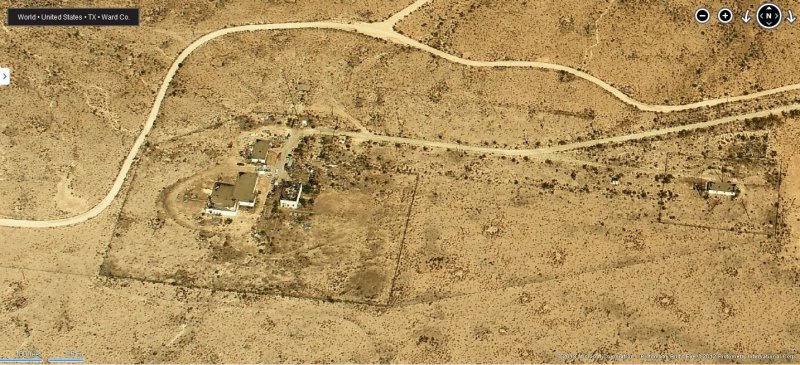 Radar Ops-Radio 2012 image looking North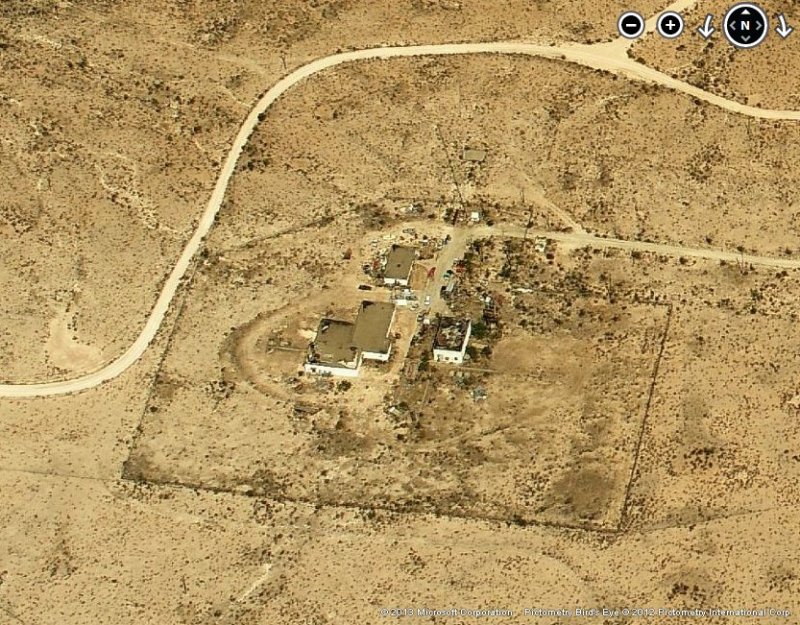 Radar Ops 2012 image looking North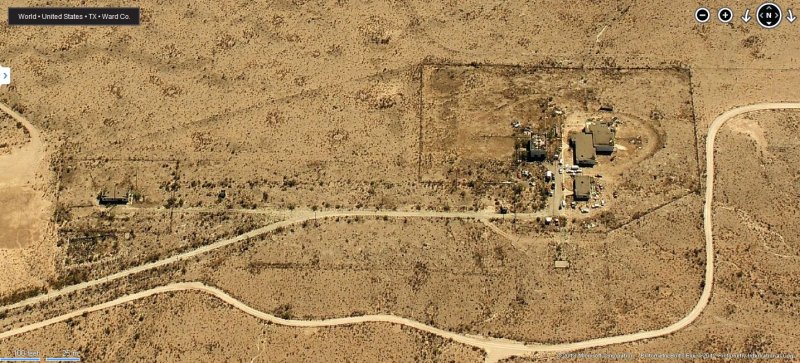 Radar Ops-Radio 2012 image looking South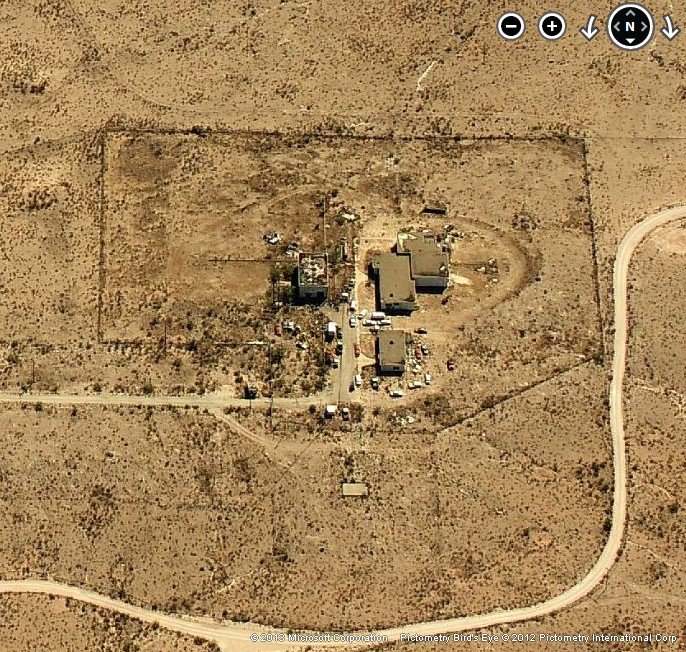 Radar Ops 2012 image looking South


Housing area, looking East


Housing area, looking West
---
September 2003 photo and text are from Scott Murdock, Radomes Staff
Pyote AFS (operations area) was photographed from the NNW, from Interstate 20.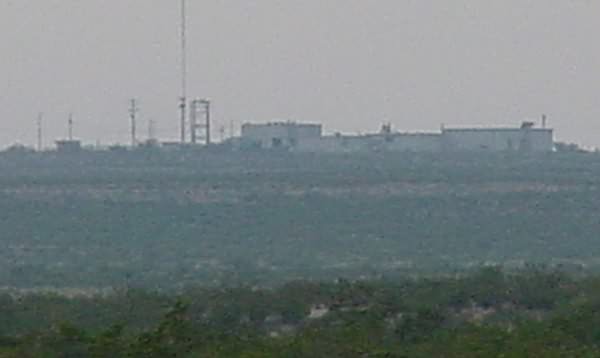 ---
June 2001 photos & notes contributed by Tom Page

The old family-housing area. [looking NNE]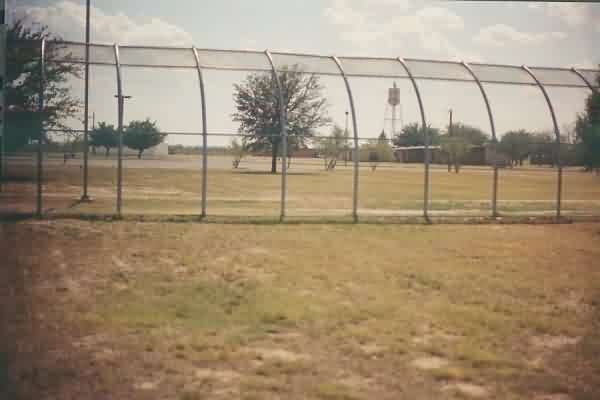 Looking west from the old family-housing area. It is not clear if the cantonment area was located here or elsewhere.
---
Contributed by James Timmons
This site is about 235 miles east of El Paso on Interstate-20. It is located at 31-31-66N and 103-07-79W. Just south of the freeway, you can spot the obvious military family housing. They are all painted white and are in use. Next to them is a juvenile correctional facility which is part of the Texas Youth Commission.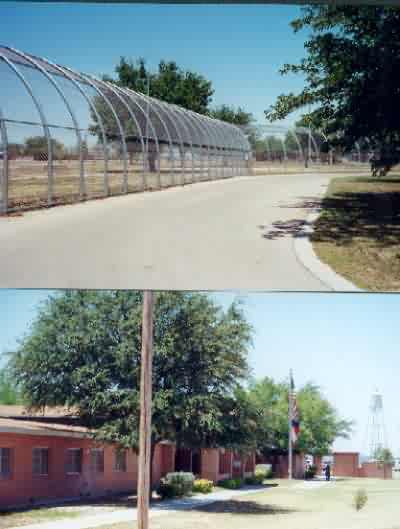 On the north side of the highway is a little memorial and historical marker. While I have a shot included, I will repeat the information of the marker below:
RATTLESNAKE BOMBER BASE
(Pyote Army Air Base)
Nicknamed for the numerous rattlesnake dens that were uncovered during its construction, Pyote Army Air Base was established in 1942 to train replacement crews for bombers during World War II. Located on 2,700 acres of University of Texas land, the base consisted of two 8,400-foot runways, five large hangers, and hundreds of buildings used to house 3,000 to 4,000 soldiers and 2,000 civilians.
On Jan 1, 1943, the 19th Bombardment Group (later known as the 19th Combat Crew Training School), a heavily-decorated fighting unit from the Pacific Theater, arrived to begin training B-17 bomber crews. Pyote came to be highly regarded as a top training field, and its crews set many new records for flying hours. This reputation continued after the transition to B-29s was made in July 1944.
During the post-war years, the base served as a storage facility, at one time housing as many as 2,000 aircraft, including the "Enola Gay", the plane that dropped the first atomic bomb. Pyote also was used for a short time as a radar station, but by 1966, it was no longer economical to maintain such a large base for so small an operation, and the facility was closed.