Niobe, ND GFA
The following July, 2000 photos contributed by Gene McManus
Getting there is half the adventure. Bill Kickert and I left the village of Kenmare, ND, on highway 2A, west to the top of the butte. Highway 2A is a good, paved two-lane road. Several miles later, we turned south on Highway 16A. This is a fair dirt road. We took this about three miles to the top of the butte where the GFA is. We had no trouble locating the entrance road, even though it was pretty well overgrown. After I left the 786th, there were improvements made to this road. While I was working this GFA, the approach had a detour around a small slough, which was always wet, and muddy (It`s now like a very small lake). The improvement raised the road surface, and ran it straight through the slough. I mention this, because it was here that I buried a pickup truck in a hood-high snowdrift, and had to walk the rest of the way, 1/2-3/4 mile or so in a very stiff wind, about 10 degrees above zero. We were stranded at this site for two or three days.
A farmer was spraying a field not too far away, and had parked his farm truck in the access road. Bill moved a chemical container, and I was able to get around the truck by going well into the weeds. The area is now posted "No Trespassing", which we chose to ignore. No harm, no foul. Like Regan and the area around Minot this summer, the ticks are ferocious! I removed three from myself at the end of the visit, and Bill removed two or three.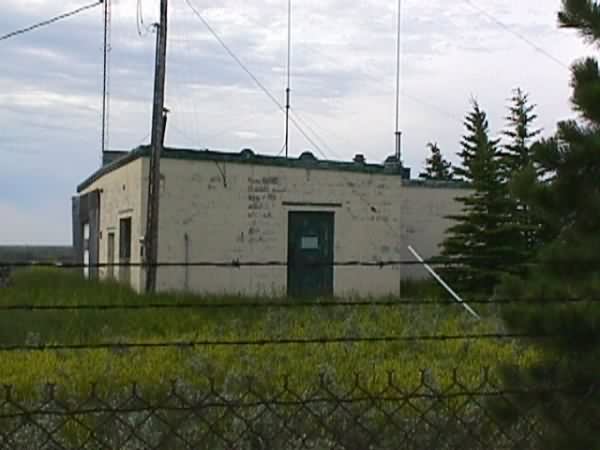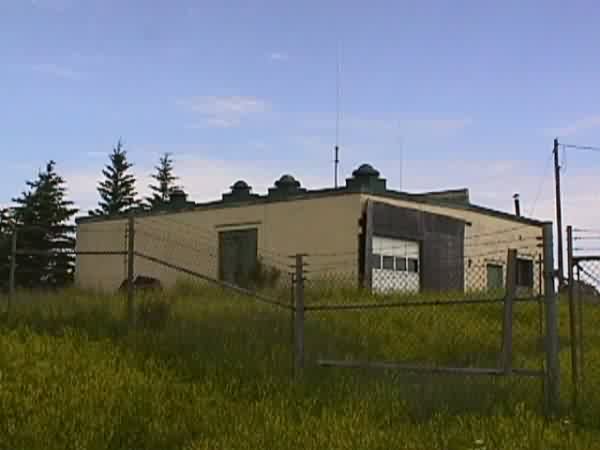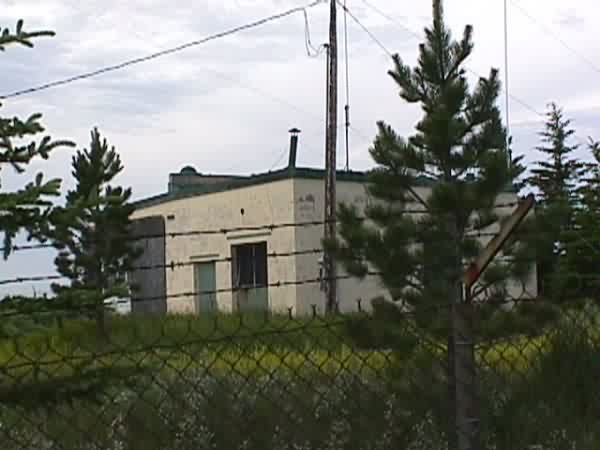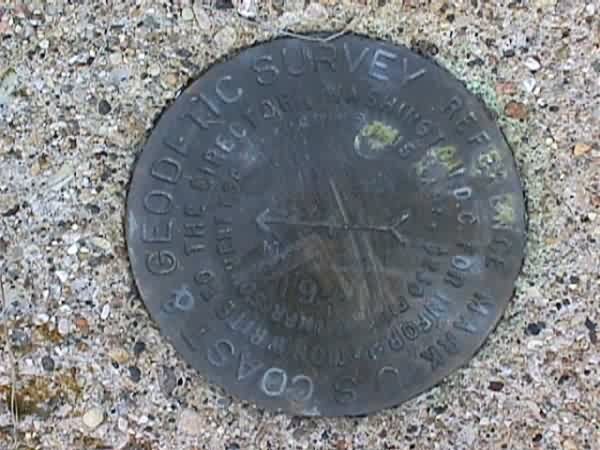 This survey marker is located outside the perimeter fence, on the south side of the radar site. Unfortunately, the marker is damaged, and the coordinates are unreadable. I suspect this was caused by farm or other equipment running across it.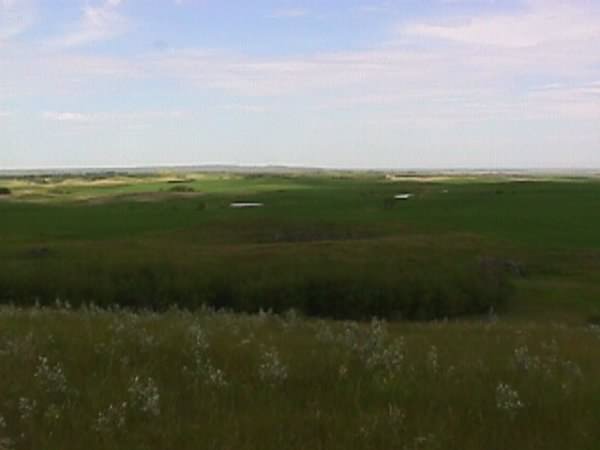 You cannot do the view from this site justice with a camera. There is a 360 degree panorama of the lower butte & valley that is simply spectacular. I had forgotten this, and the view alone was worth the trip back.