Recent Photos of Murphy Dome AFS, AK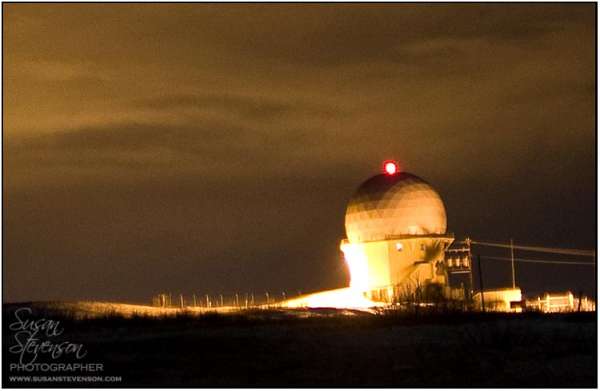 February 2010 photo source: http://www.susanstevenson.com/Journal/2010/February/3334LongRangeRadarStationP.jpg
---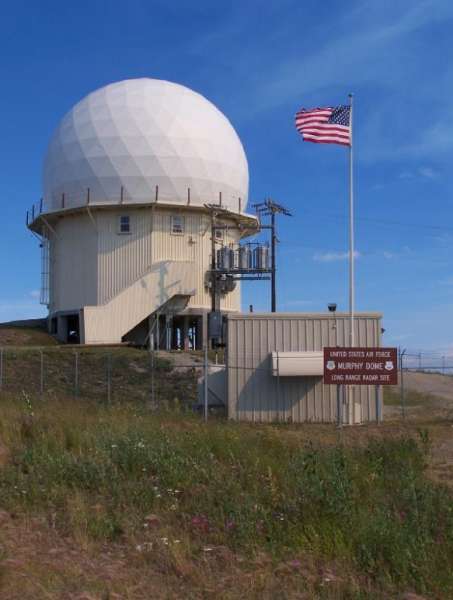 Source: http://outdoors.webshots.com/photo/1168125179054082276kCyyik by rverdlm123
---
Photo source: http://www.public.iastate.edu/~rirl/murphy_dome.htm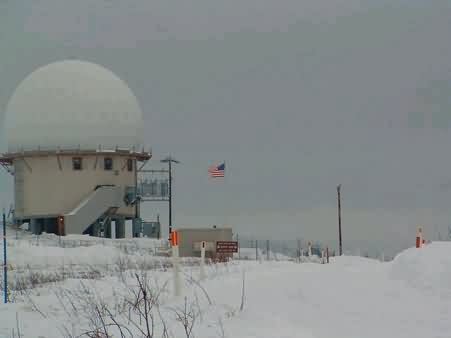 The FPS-117 tower
---
Photo source: http://www.fifedrum.org/rhinohug/Dad/Dad3.html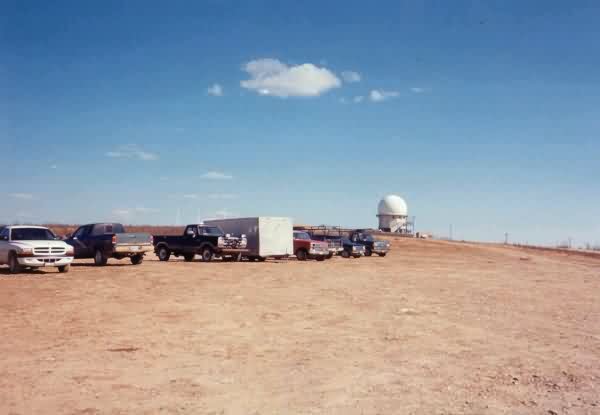 The FPS-117 tower is seen in the background.
---
June 2002 photos and notes contributed by HENRY BRAND
Hank writes:
All of the structures which existed when I was up there in `63/`64 are gone, except the base of the FPS-117 tower ( which may have supported the old FPS-6B). There is a small antenna farm adjacent to the current Murphy Dome compound. The current site contains the tower and a small generator shack. The remainder is barren of all structures. The old baseball diamond/helipad is now a large parking area.
The Old Murphy Dome Rd is in pretty poor shape. The site can be accessed from the Parks Hwy. Turn onto Sheep Creek Rd, then left onto (New) Murphy Dome Rd, which is paved most of the way. The entrance to the old site is marked by a large Alaska state highway gate indicating the end of state highway maintenance. There are many homes which have been built in the area as well as Moose Mountain Ski Resort.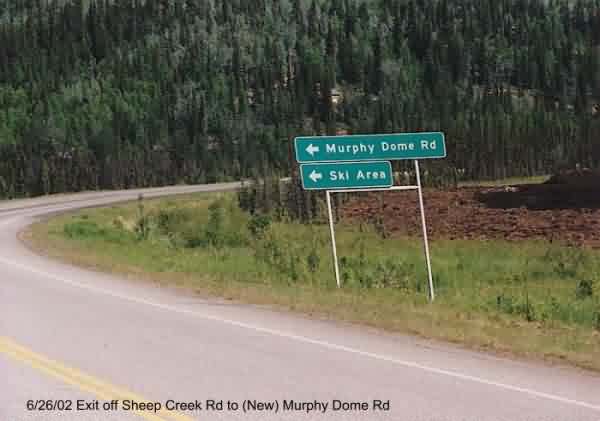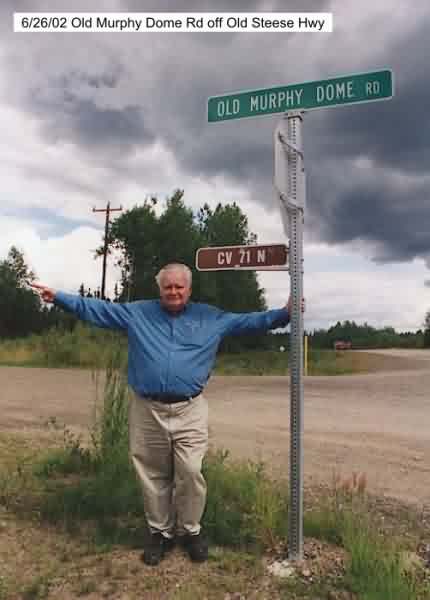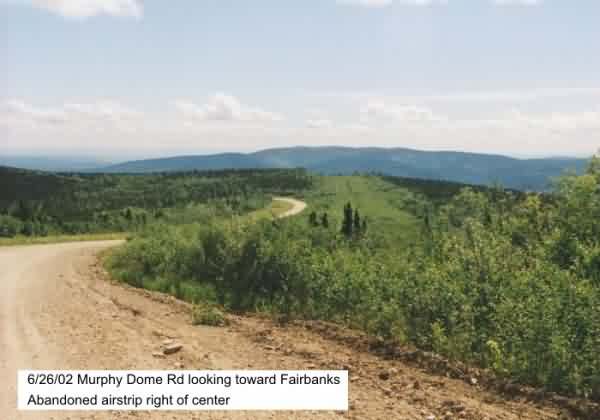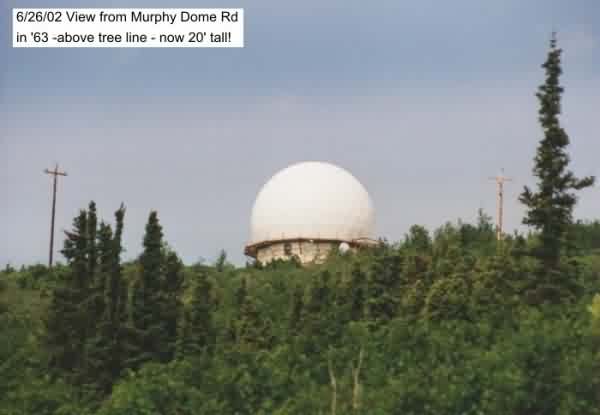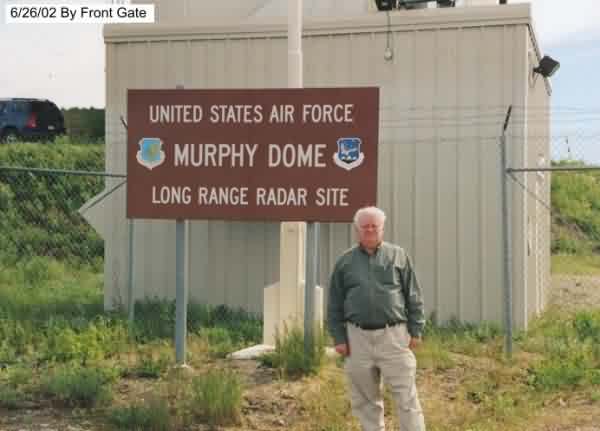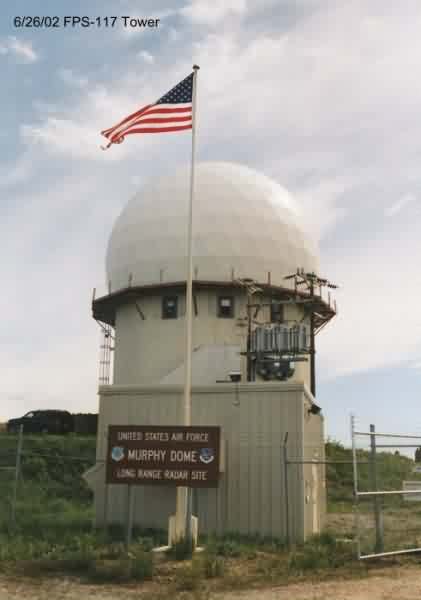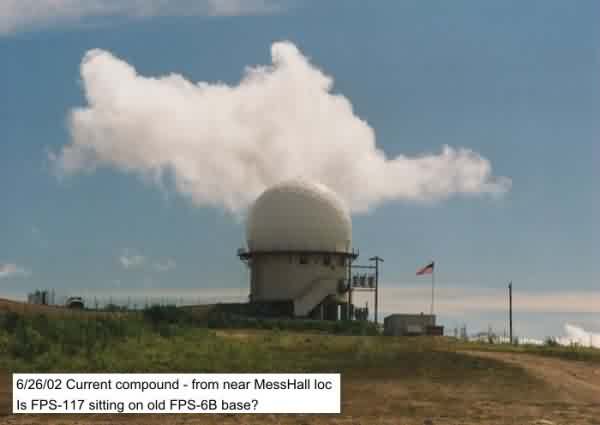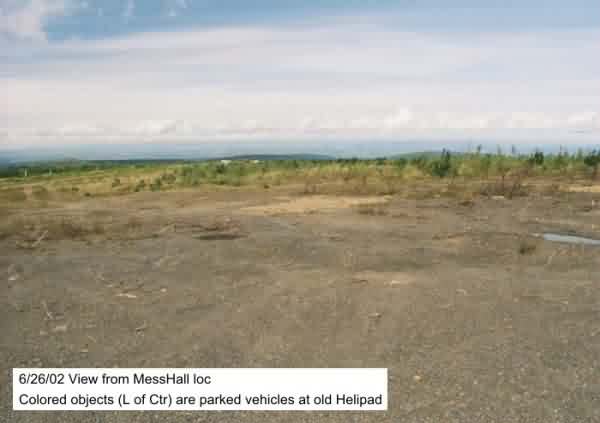 All that remains of our service on the Dome ... a few power cable shreds.