Recent Photos of Lake Charles GFA, LA
A private residence occupies the site of the former Lake Charles Gap-Filler Annex (M-125D).
The GFA was originally the GAG Radio facility for Lake Charles AFS (TM-194). After the long-range radar station closed in 1961, the gap-filler radar (AN/FPS-18) facility was installed as an annex of England AFB (M-125); both closed in 1963.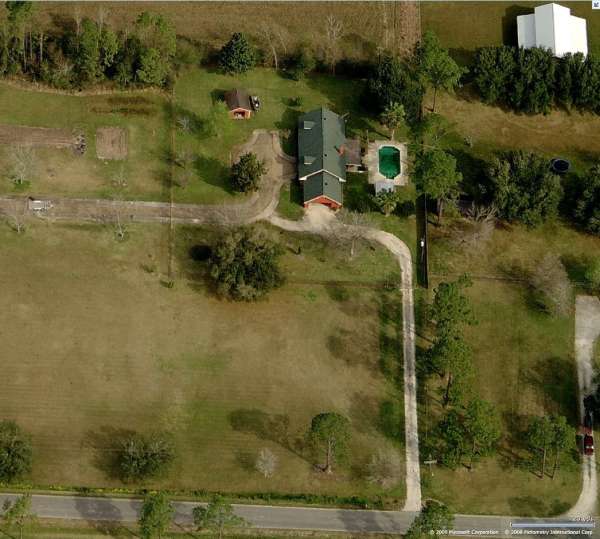 Looking North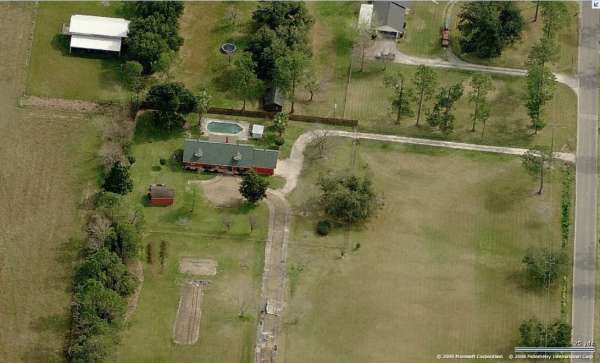 Looking East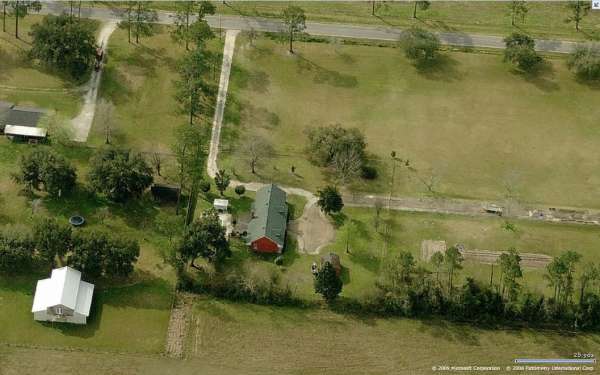 Looking South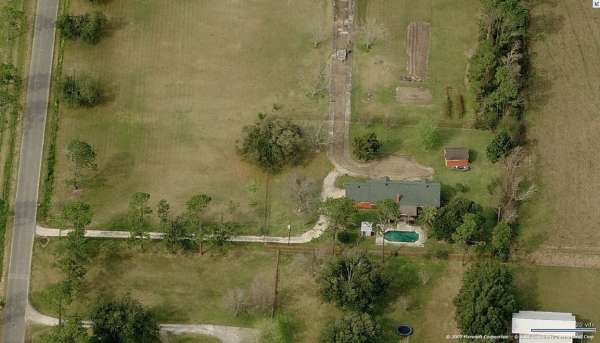 Looking West
---
July 2004 photos and notes contributed by Tom Page
No traces of the GFA building or the radar-tower foundations remain. Only the fence and the access roads remain. A modern house sits where the GFA building likely was situated.
The main GFA access road is off the main road to the south. The second access road that comes in from the west, from the AFS, suggests an earlier and/or later use of the GFA site. My theory is, the GFA site was originally a ground-air-ground radio site (transmitter or receiver). The GFA facility might have later been used as the GATR site when Lake Charles AFS re-opened in 1972; the west access road has two layers of pavement, suggesting such re-use. However, these prior and later uses are speculative.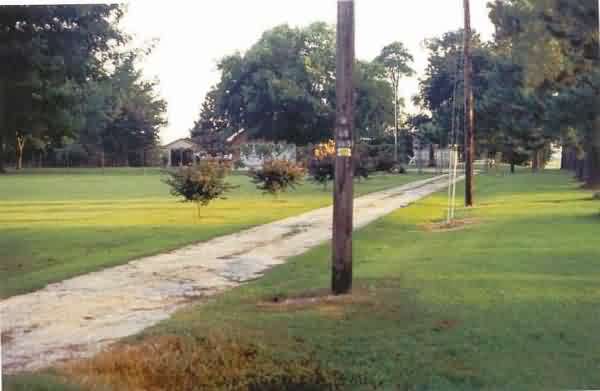 The GFA access road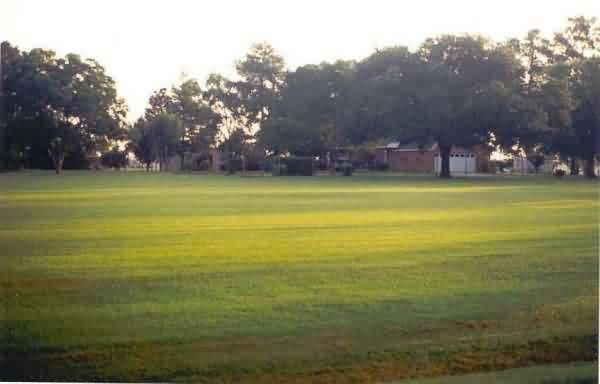 Distant view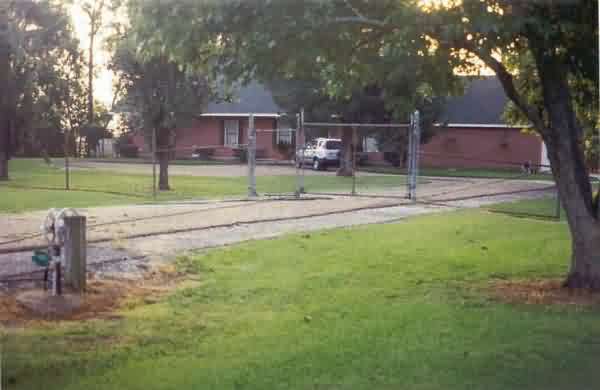 West side

Inside fence