Recent Photos of Hanover, PA, Gap-Filler Radar Annex (P-55D / RP-54B)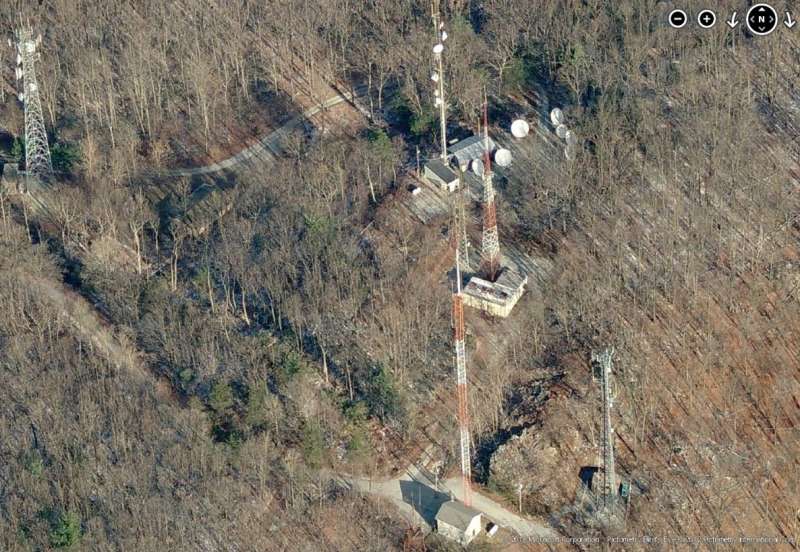 2012 image looking North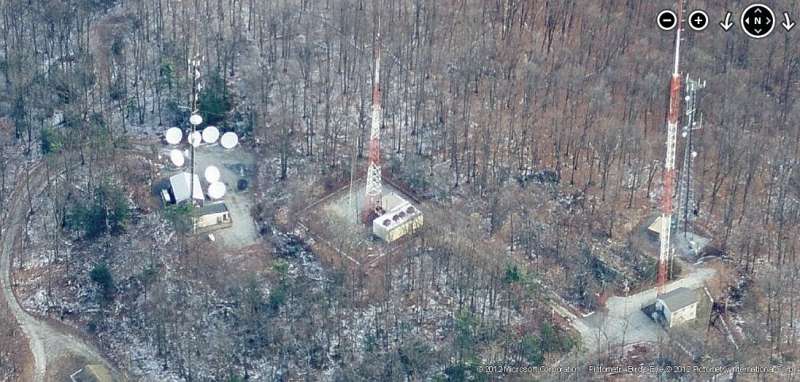 2012 image looking East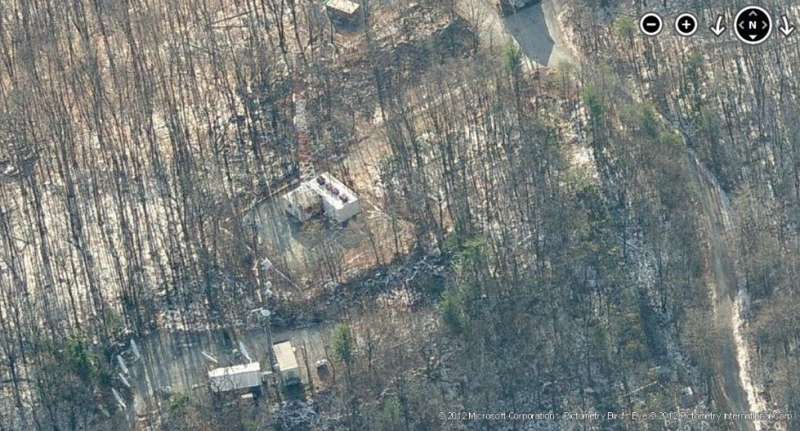 2012 image looking South
---
Photos below cs 2006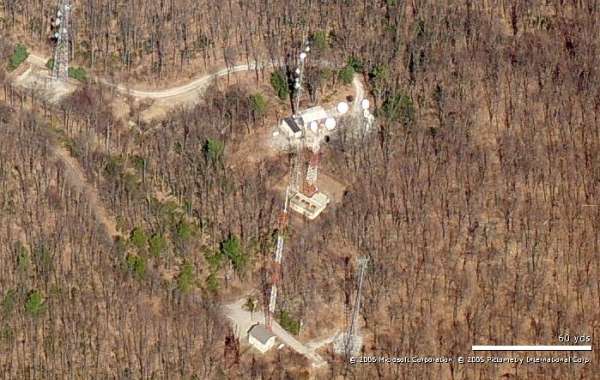 Looking North

Looking East

Looking South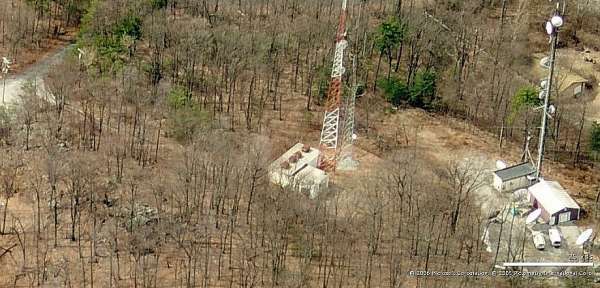 Looking West
---

Looking North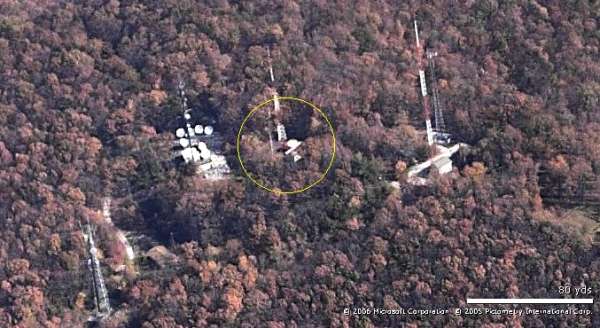 Looking East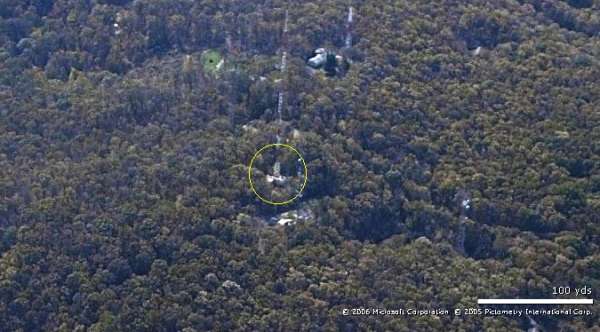 Looking South
---
June 2001 photos & notes by Tom Page
The radar site is located on a small mountain to the northeast of Hanover, PA. The radar-site access road is 0.2 mile from High Rock Road (the turn-off is across from the AT&T building). When approaching from SR 194 (Abbottstown Road) north of Hanover, one goes east on Maple Grove Road, then northeast on Beaver Creek Road, then east for 1.2 miles to High Rock Road. The GFA site is near a tall TV transmitter tower and several radio transmitter towers. Two radio towers are inside the original fenced area, though neither uses the original radar-tower foundations. The building is fully extant and in-use.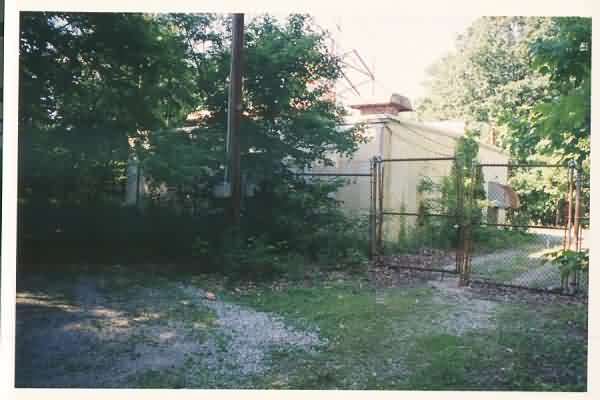 The entrance to the site (viewed though a 28-mm wide-angle lens). The diesel-generator wing was to the right (east), and the radar tower stood to the left (north). [looking north-northeast]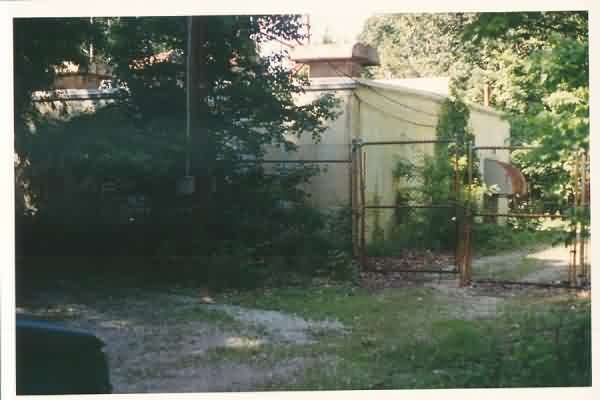 Same as above, except viewed though a 50-mm 'normal' lens.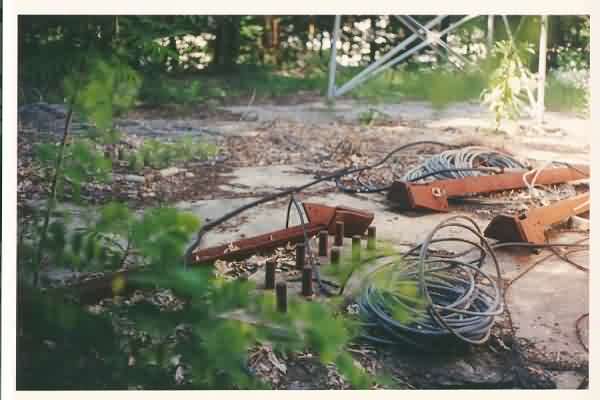 The radar-tower foundations and miscellaneous junk.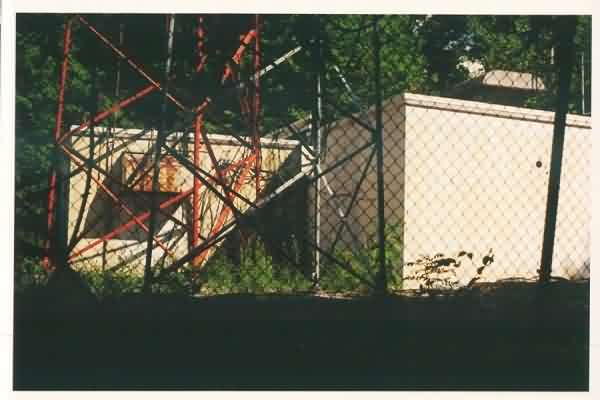 The diesel-generator wing to the left, and radar-equipment building to the right (seen is the radar-tower end of the building). [looking south-southeast]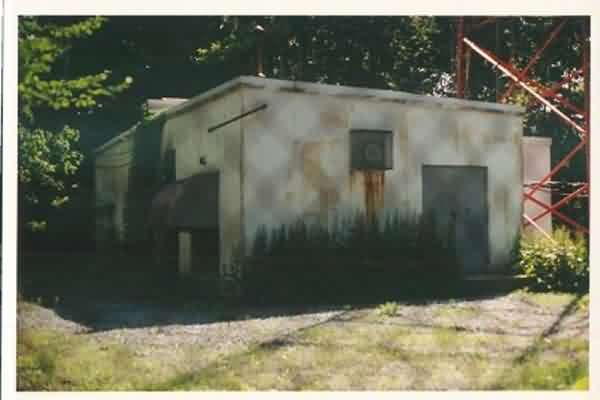 The diesel-generator wing. [looking west-southwest]