| | |
| --- | --- |
| | Hawaiian Islands Air Defense Radar Installations |
Hawaii Air Defense Documents:
---
Contributed by John D. Bennett
Mount Kaala
The Mt. Kaala facility is located atop Mt. Kaala (4,025 ft.) which is run by the Hawaii Air National Guard and the FAA.

Access to Mt. Kaala is restricted and accessible via a military road. I did make a trip up there with my father-in-law in the early 1960`s, as he was then Chief of the Electronics Maintenance for the Hawaii Region of FAA at the time. The Radar site was off-limits and I did not take any photographs. The ACW site at Kokee on the island of Kauai is also operated by the Hawaii Air National Guard.

Prior to moving to MT. Kaala, the ACW site operated by the Hawaii Air National Guard was located atop Koko Crater in East Honolulu and entry to the Operations Area was gained via tramway which ran up the face of the extinct crater.

The following three photos from Hawaii Hiking Gallery, Dupont Trail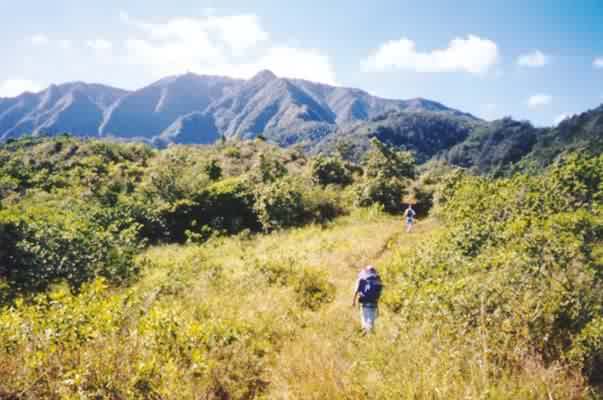 The Mt. Kaala radar site in the distance.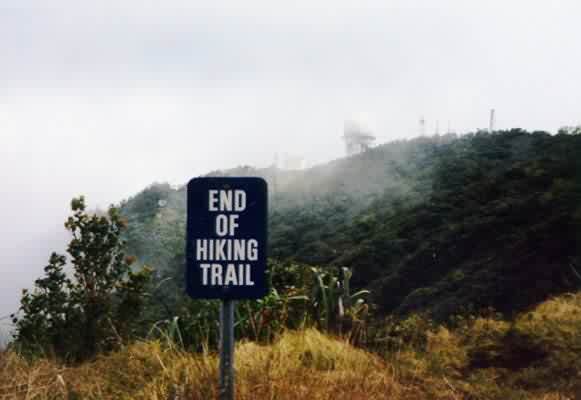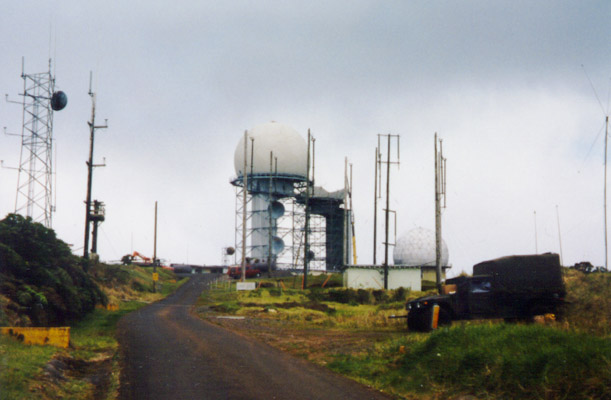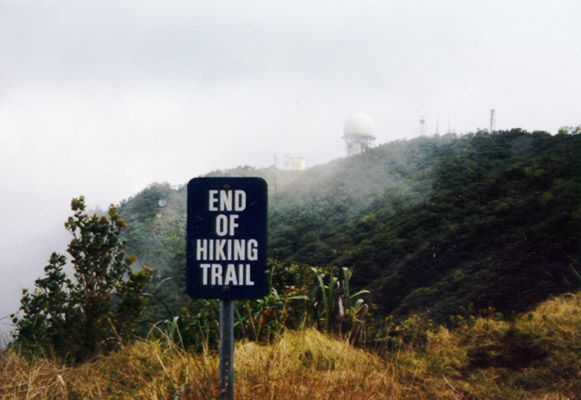 Photo above from the web site http://dodimagery.afis.osd.mil/
KoKo Crater
These are photos taken with my digital camera today (Sun, 10 Oct 1999) of the former AC&W site located at Koko Crater on Oahu. The original base camp and Ops site atop the crater were built in W.W.II and was taken over by the Hawaii Air National Guard before closing. Access to the Ops area was via a tramway (rail) running from the base camp up to the peak of the crater. Koko Crater is around 1200 ft. in height and is located in the Southeastern part of Oahu.
The State of Hawaii took over the former radar site after closing and it was then used for a number of years by the Job Corps. to teach disadvantaged youths job skills.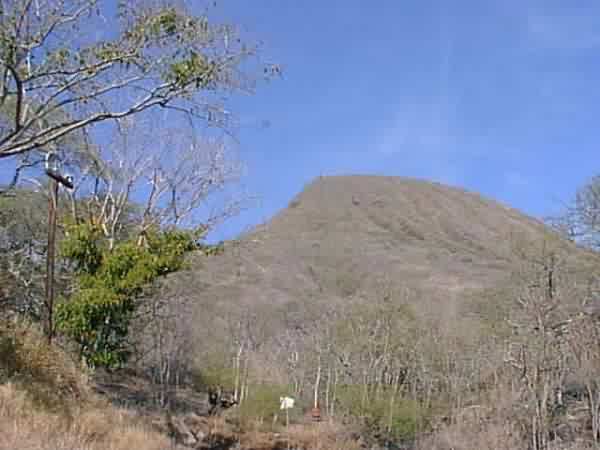 Ops building on mountain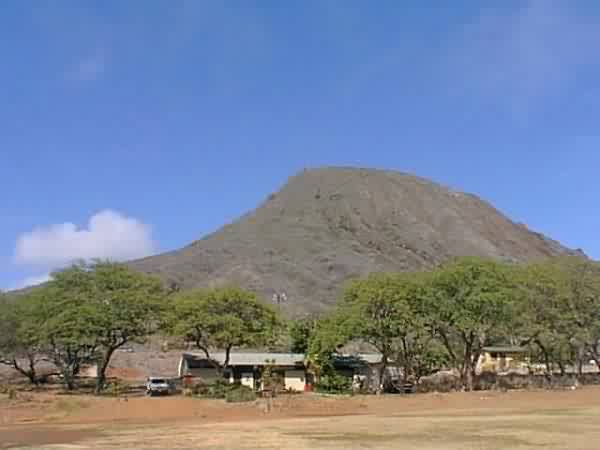 Base camp with mountain in background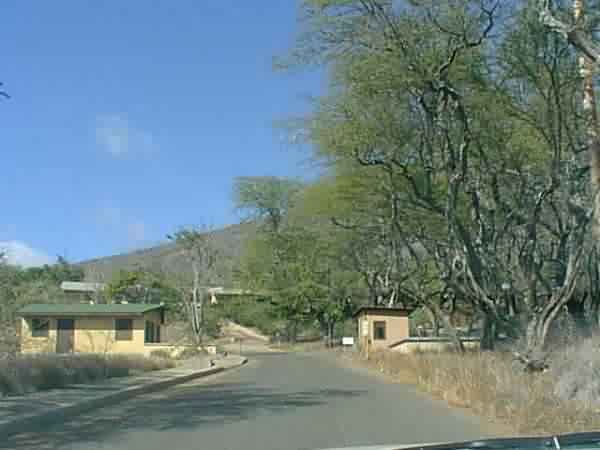 Main gate
Links to other sites of interest:
Hiking Koko Crater, Oahu
One of the photos depicts the tram railway which accessed the top of Koko Crater, and another depicts a bunker atop the peak. The concrete pyramid shaped structure appeared in another photo taken of Kaena Point by a coastal defense enthusiast, who described it as having something to do with radar. Choose the Koko Crater trail