AN/FPS-18
This medium-range search radar was designed and built by Bendix as a SAGE system gap-filler to provide low-altitude coverage. The radar operated in the S-band at a frequency between 2700 and 2900 MHz. The system deployed in the late 1950s and 1960s.
RADAR DATA TRANSMITTER SYSTEM transmits search radar data using barrier grid storage tube to achieve slowed down video. Org. used to transmit FPS-18 data on telephone lines to primary control area. Pwr: 120V, 3 Ph, 60 Hz. Mfr: Budd Lewyt.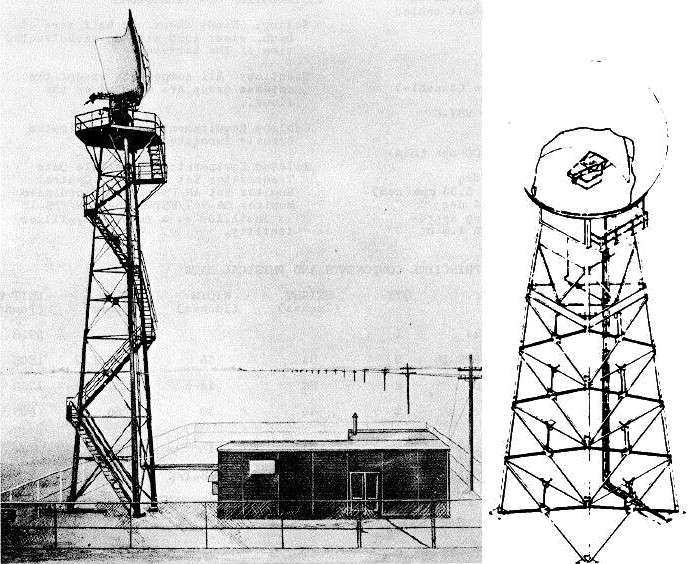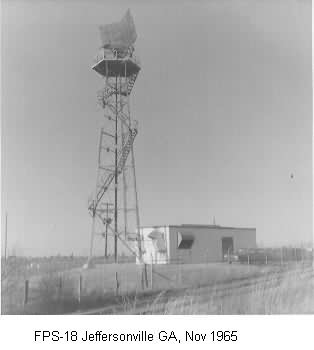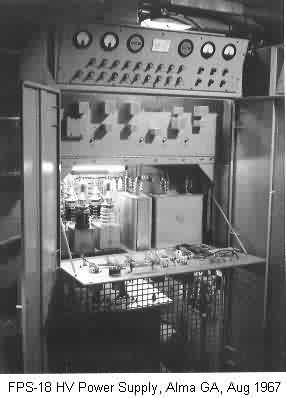 ---
AN/FPS-18 Transmitter Still Used at NASA Wallops Island, VA

At Wallops Island, VA, two FPS-18 transmitters power the NASA tracking radar in the tower shown.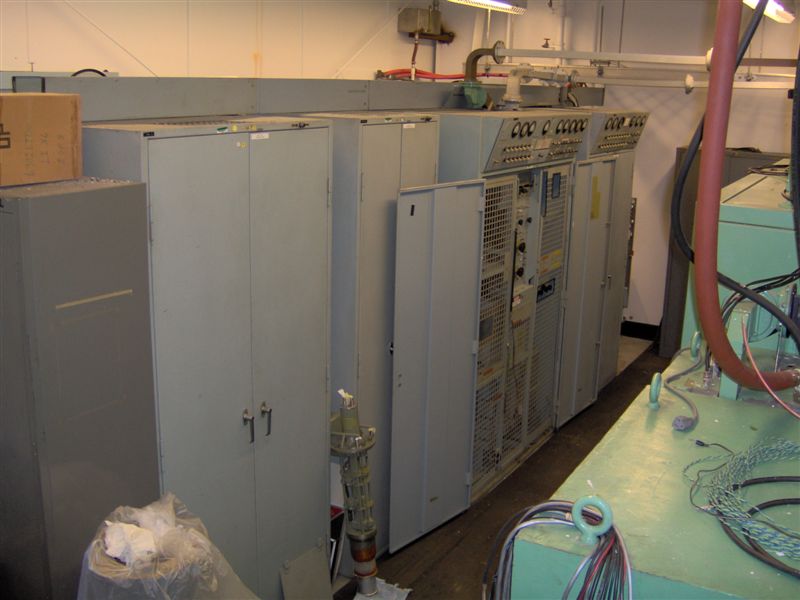 One bank of the FPS-18 transmitter cabinets at Wallops Island.