AN/FPS-117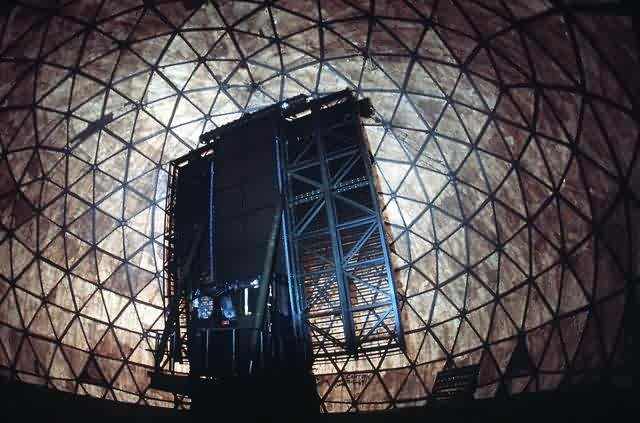 Photo from the web site http://dodimagery.afis.osd.mil/
This 3-D long-range radar was built by GE Aerospace for use at Alaskan sites and on the Northern Warning System. The radar operated at 1215 to 1400 MHz and had a range of about 220 miles. Below is a GE Aerospace (now Lockheed Martin OR&SS) four-page color brochure; each page is presented as a separate JPEG image.
LOCKHEED TO UPGRADE AN/FPS-117
Lockheed-Martin Upgrade Page
Found in Aviation Week & Space Technology magazine on page 84 of the July 16th issue, under "Inside Avionics"
Lockheed-Martin will upgrade the U.S. Air Force`s AN/FPS-117 long-range surveillance radar systems, located at 33 sites across the perimeter of Alaska and Canada, and in Iceland, Puerto Rico and Hawaii. The Atmospheric Early Warning System is used to identify military and civilian aircraft approaching the U.S. and provides air traffic surveillance out to 250 naut. mi. Under the $47-million contract, the company will upgrade the radar interrogator sets so that system modes and power levels used by the beacon sub-system to interrogate transponders can be controlled remotely from regional air traffic control centers in the U.S., Canada and Iceland. The radars already have the ability to be controlled and to have maintenance problems diagnosed remotely. The first radar installation is slated for the Fairbanks, Alaska, site next summer, with all upgrades to be completed by August 2006.
Note: When they say "Fairbanks, Alaska," I`m sure they actually mean the "Murphy Dome LRR Site (A-02)" (formerly "Murphy Dome Air Force Station (F-2)").