827th Air Defense Group
Keno Air Force Station, Keno, Oregon
The 827th Air Defense Group was headquartered at Kingsley Field, Oregon. The Group supported both the 318th Fighter Interceptor Squadron, and the Keno Radar Site. I suppose the radar site had a squadron number, but we always refered to ourselves as part of the 827th. Klamath Falls was probably a dream assignment, and I was priveledged to have served there. For a radar technician, this was probably the most people on a base that you could ever expect to find. Most sites were remote, and this site was anything but that.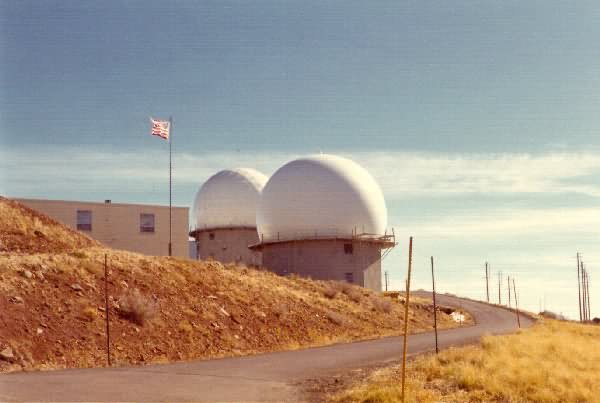 FPS-6A (Height Finder) in forground, FPS-67 (Search Radar) in center, and Chow Hall to the left.
---
Main Gate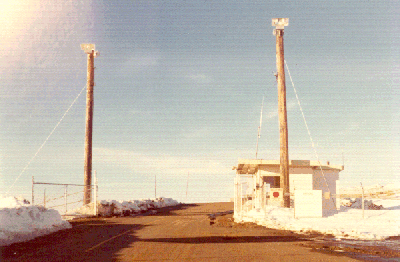 This is the main gate to Keno Air Force Station, Oregon. The only time this gate was shut during my tour, was during the Arab-Israeli war in 1973. The site is 6600 Feet Altitude on Hamaker Mountain, Cascade Range, Southern Oregon, Klamath County. Down this road behind us in the picture, you will find the road to Keno, and Klamath Falls.

---
Chow Hall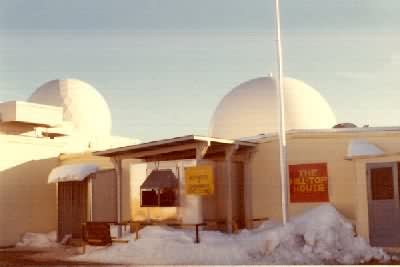 This was the BEST chow hall in the U.S. Air Force. The food was served three times a day by both Active duty and Civilian cooks. The night shift could come here and grab a piece of cold chicken and a glass of milk, or make a bowl of cerial. The best that can be said, was that they were not only dedicated, but the food was seasoned and great tasting. If you didn't stop in for a cup of coffee, you missed a great opportunity to see the best there was.
---
Here's a small tour!
All Photos are Public Domain (p) 1978, S. R. Sampson, No Rights Reserved
---
USAF AC&W Home Page